Accelerating Sustainable Mobility For All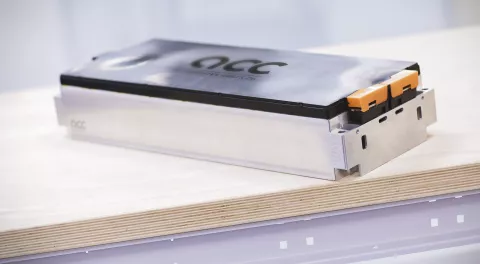 ACC is one of Europe's newest and most exciting high-tech companies. Our goal? To accelerate the transition to cleaner, greener transport for all. And we plan to do it by revolutionising battery technology and producing sustainable, affordable, high capacity and longer lasting batteries.
We're building a powerful global network of R&D associates, industry partners and suppliers who share our vision. We're backed by some of the biggest names in the energy and automotive sector:
Saft-TotalEnergies, Stellantis and Mercedes - and to help steer our project to success, we've brought together some of the industry's finest talent in our state-of-the-art facilities. Our R&D center is up and running in Bruges (Bordeaux / Nouvelle-Aquitaine) - as is our pilot plant in Nersac (Angoulême /
Nouvelle-Aquitaine), France. Our first Gigafactory is built in Billy-Berclau Douvrin, (Hauts-de-France).
It's an enormous undertaking and will be one of the most – if not the most – impressive manufacturing facilities in Europe. A jaw-dropping 34m high, 600m long edifice. The building is already complete, the roof
is on, the first machines have arrived and this world-changing Gigafactory will start production before the end of 2023. Next, a new applied engineering center and a second lithium-ion Gigafactory are planned in Kaiserslautern, Germany, for 2025. And we've just announced the opening of a third new Gigafactory in
Termoli, Italy.
And it's just the beginning!
The road ahead is paved with opportunities to make our world a cleaner place.
Download the press kit to find out more about ACC ! 
Press Contact
Matthieu Hubert
General Secretary
Xavier YVON
Volanov & Associés Agency
xavier.yvon@volanov.com
+33 (0)6 88 29 72 37