The green light for... a new generation of automotive batteries
Automotive Cells Company (ACC) is set to become the european leader of automotive batteries enabling clean and efficient mobility for all.
Our ambitions are:
To be a high-tech and innovative center of excellence.
To be competitive, producing automotive batteries more affordable than ever.
To be clean & green, truly eco-social friendly.
To grow as fast as the mobility transition, creating many job opportunities.
Where experience meets expertise
Automotive Cells Company (ACC) is a new venture that brings together the expertise of three major companies, with highly complementary skills and experiences.
Saft
Saft specializes in advanced battery technology solutions for industry, from design and development to production, customization and service provision.
STELLANTIS
Stellantis is one of the world's leading automakers and mobility provider creating products and services for 14 brands (including Alfa Romeo, Chrysler, Citroën, DS, Fiat, Maserati, Opel, Peugeot…).
Mercedes-Benz
Mercedes-Benz has long been a watchword for luxury transport and high-quality engineering.
THIS PROJECT IS JOINTLY SUPPORTED BY :
The French State, notably under the Future Investment Programme and the Fund for Innovation and Industry, the Nouvelle-Aquitaine and Hauts-de-France regions as well as "SIZIAF", the Communauté d'agglomération Bethune-Bruay Artois Lys Romane and the Communauté d'agglomération Lens-Liévin ; and the European Union and the Nouvelle-Aquitaine region. It received the European institutions agreement through an IPCEI project that testifies to the strategic importance of mobility for the energy transition.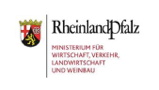 Already on the road to clean, accessible automotive energy
ACC is investing to become a major player in decarbonized transport solutions. Our R&D center and testing facilities in Nouvelle-Aquitaine are just the beginning. By 2030, we aim to produce one million batteries annually.
Bordeaux
Nouvelle Aquitaine
France
Our R&D center, powering future innovations in automotive batteries.
Nersac
Nouvelle Aquitaine
France
This high-tech facility will allow us to optimise our processes, from product innovation to production.
Douvrin
Hauts-de-France
France
Starting with 8GWh in 2023, this facility will have the capacity to ultimately ramp up to 24-32GWh.
Kaiserslautern
Rhineland-Palatinate
Germany
Combining R&D with leading-edge production, this facility will generate 24-32GWh.
FROM THURSDAY 25 FEBRUARY TO FRIDAY 23 APRIL 2021 INCLUDED, THE GIGAFACTORY PROJECT ON THE DOUVRIN/BILLY-BERCLAU SITE IS SUBJECT TO PRIOR CONSULTATION WITH THE PUBLIC.
To discover the project and find out more: www.concertation-acc-batteries.fr.
A technology that's better for us, and the Earth
Low carbon footprint
We have set very ambitious targets for our products and production processes, to lower our carbon footprint as much as possible.
Recyclability
We design batteries that facilitate recycling, are easy to repair and integrate an ever-growing part of recycled materials.
Green factories
Our facilities are designed according to the latest environmental standards and our environmental management system ensures continuous improvement.
Talent is our DNA
To accelerate sustainable mobility for all, we need the smartest people from all over the world. People who aren't afraid to think differently; to challenge the status quo. People who share our values and are ready to grow with us.
Our Values
Pioneering spirit
We are a team that takes initiative and leads the way.
Fast & agile
Every day we rise to meet new challenges.
Excellence
To make the best batteries, we need the best people.
Green & Clean
We are making transport sustainable for people and the planet.
ACC'S DAILY DOSE OF MOTIVATION
Just the ticket to brighten up your day!
Discover your daily dose of motivation by ACC's employees.
Happy New year 2022 from all of us!
Want to move the way we move?
If you're looking to take your career further than you imagined, and you're passionate about creating cleaner transport, we'd like to hear from you. Check out our recruitment opportunities! https://jobs.acc-emotion.com
Newsroom