Working in tandem towards a more efficient European Battery industry
It confirms the strategic importance ACC's work that it's been granted EU funding as an "Important Project of Common European Interest" (IPCEI).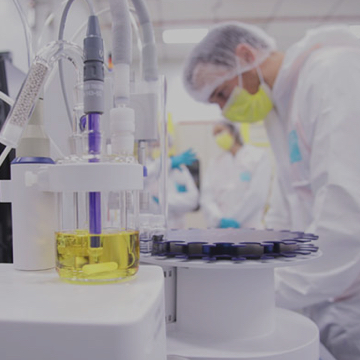 What is an IPCEI?
An IPCEI is a large-scale, multi-national project that makes "an important contribution to the growth, employment and competitiveness of the European industrial sector and to the strategic objectives of the European Union". IPCEIs enable large-scale collaboration between public and private sectors – bringing together smart-industry leaders in knowledge, expertise, financial resources and economics throughout the Union, to conquer challenges and meet needs which are impossible by any other means.
What is the IPCEI on batteries trying to achieve?
Innovation
Innovation: developing cheaper, safer and more efficient new lithium-ion battery technologies
Sustainability
Advancing the environmental sustainability of the Li-ion battery value chain
Societal
Supporting new jobs and growth, and attracting world class talent to the EU
Dissemination and cooperation
Advancing the development of a battery innovation ecosystem
Upscaling
Bringing together 17 leading European companies across 4 main business areas and national authorities to build a highly competitive value chain in the EU
Strong on value in every link of the chain
Headquartered in Belgium, Finland, France, Germany, Italy, Poland and Sweden, or operating in different Member States of the EU, these players cover every link in the battery value chain, in every area from mining to repurposing, recycling and refining.
It draws in experts in advanced materials and the smart manufacturing of cells, modules and systems, plus dedicated software and testing systems and solutions.
It gathers and coordinates Research, Development and Innovation (RDI) and First Industrial Deployment (FID) of green cell battery materials - in line with the terms of IPCEI Communication.
IPCEI on Batteries: Partners
RAW MATERIALS AND ADVANCED MATERIALS
CELLS AND MODULES
Seel Swedish Electric Transport Lab
BATTERY SYSTEMS
Seel Swedish Electric Transport Lab
REPURPOSING, RECYCLING AND REFINING
Elemental Strategic Materials
Fortum Recycling and Waste
Seel Swedish Electric Transport Lab
The commitments we've made
We have made the following firm commitments: to collaborate with each other; to share information with other organizations (through academic scale, webinars, publication of innovations and training); and to demonstrate the team ethic through regular company and group reporting on the IPCEI Batteries website.
The organization's steering committee promotes collaboration within the group and is made up of 10 elected members. The Chairman is ACC's Matthieu Hubert.
The committee sets milestones, reports on progress and liaises with others involved in the battery project around the world. It's responsible for internal communication between the companies in the group, along with external communications, public education and events.
THE IPCEI ON BATTERIES IN FIGURES