2nd Feb 2022
European Competitiveness Council
ACC presents its project during the first European Competitiveness Council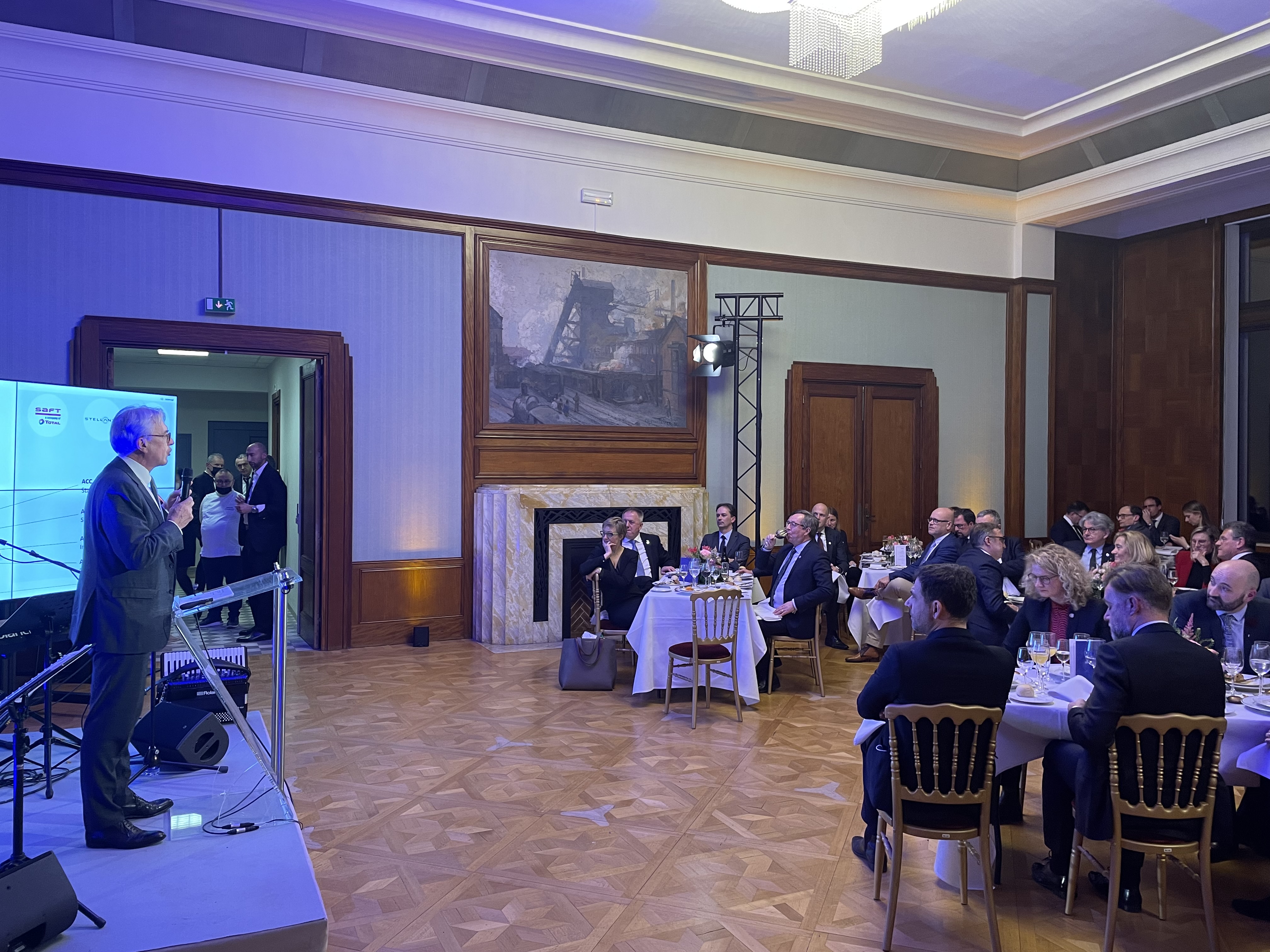 On Monday, the French Presidency of the European Union organized an informal Competitiveness Council gathering together the European industry ministers in Lens. The Council, the first of its kind, was dedicated to raw material supply issues. 
Yann Vincent was invited to present the ACC project from a European perspective, highlighting the industrial success of ACC in the Hauts-de-France region and setting the context for some of the issues discussed later by the ministers, the most important of which is securing supplies of critical metals. 
ACC is indeed a standard bearer in this newly developed European battery industry facing giant some Asiatic players. A David vs Goliath fight that can only be met on the condition of being able to rely on a solid European network linking together private actors, public authorities, research labs and universities to address high-stakes issues. 
Yann Vincent insisted that to succeed, the entire battery industry needs to converge towards the same goals: securing capital goods, encouraging European players to invest in this market with strong growth prospects, and securing the sourcing of raw materials. He also reaffirmed the importance of having a European regulation protecting the "made in Europe" ethos and underlining the efforts being made to reduce the carbon footprint of the various battery components...