Preparing for a global
transport revolution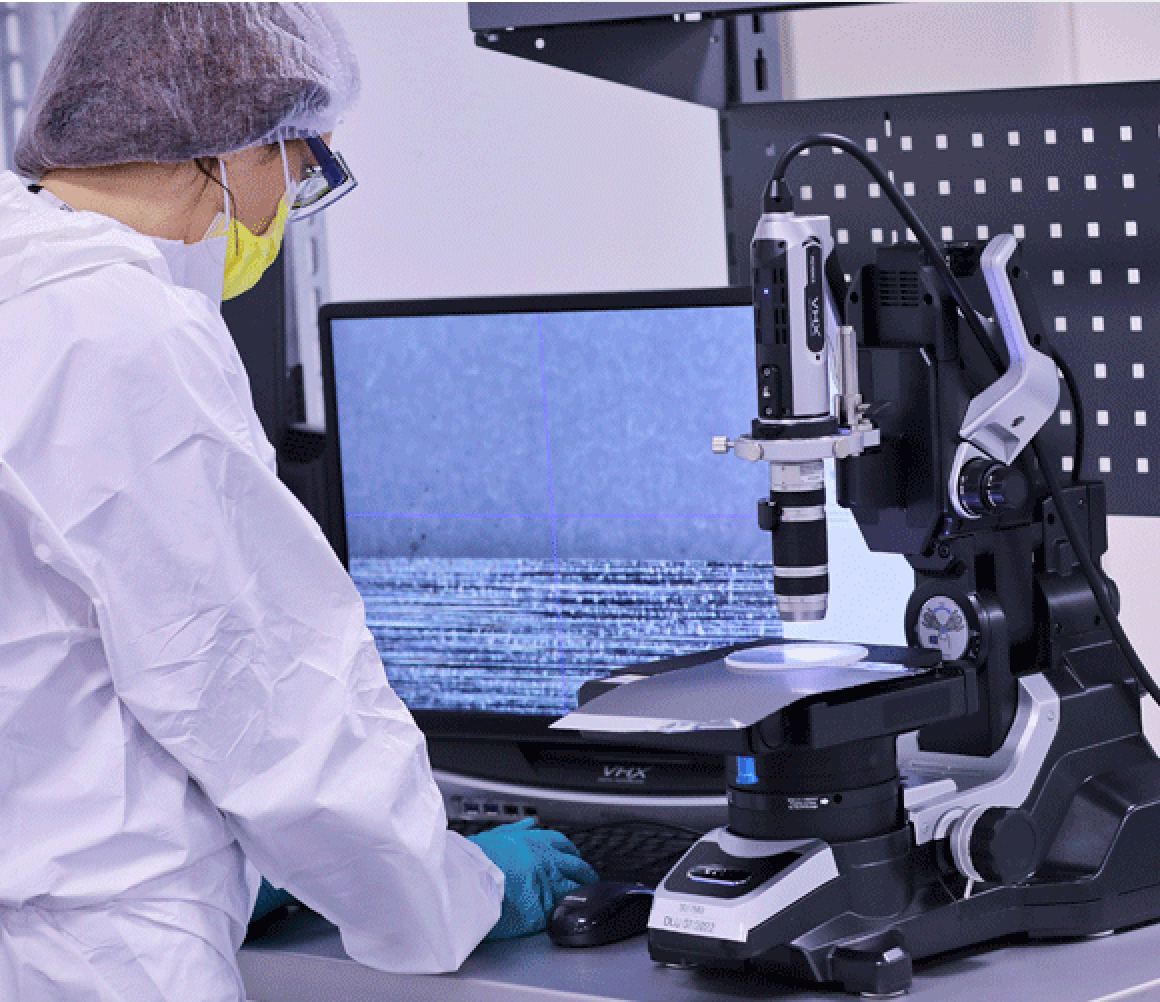 Born in the 2020s, we're built for the fast-paced, high-tech environment that's the modern energy industry. We thrive in the world of EV battery technology.
Our new R&D Expertise Center is already up and running in Bruges (Bordeaux), along with a state-of-the-art Pilot Plant in Nersac, France (Nouvelle Aquitaine). Our first Gigafactory is starting production in Billy-Berclau Douvrin, Hauts-de-France at the end of this year. Then there's our new Applied Engineering Center and a second Lithium-ion Gigafactory being built in Germany for 2025. And we've just about to start building a third Gigafactory in Termoli in Italy.
That's a total €7 billion of investment, and it's just the beginning. We're putting down long-term roots across the world, securing a global network of R&D associates, industrial partners and suppliers.
If you're passionate about creating cleaner transport – get in touch. The career possibilities in this fast-changing new world are beyond imagination.
ACC. Accelerating sustainable mobility for all.
OUR AMBITIONS ARE:
To be a high-tech and innovative center of excellence.
To be competitive, producing automotive batteries more affordable than ever.
To be cleaner & greener, acting as a sustainable, ethical and environmentally friendly way.
To grow as fast as the mobility transition, creating many job opportunities.
Our shareholders
We're honored that some of the world's biggest players have taken an early stake in ACC, bringing highly complementary skills and experience to the table.
With backers of this magnitude, ACC has a stable launchpad to achieve great ambitions.
d
The advanced-technology battery company, Saft is a global pioneer in the industry and a wholly owned subsidiary of the energy giant, TotalEnergies.
d
Stellantis  is one of the world's leading automakers and a mobility provider. With its storied and iconic brands including Abarth, Alfa Romeo, Citroën, DS Automobiles, Fiat, Jeep®, Maserati, Opel, Peugeot, Free2move and Leasys... Stellantis aspires to become the greatest sustainable mobility tech company.
d
Mercedes-Benz is one of the world's leading automaker of premium and luxury cars and vans.
Pioneering Spirit
We are a team that takes initiative and leads the way.
Fast & Agile
Always alive to change and seizing on the opportunities it brings.
Excellence
We drive and motivate each other to be better together than we are individually.
Greener & Cleaner
We aim to take big strides while leaving as small a footprint as we can.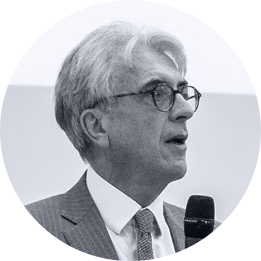 Our history
It seems a long time ago, but it was only 2020 when we built our initial R&D Center in Bordeaux. Soon after, we built our Pilot Plant in Nersac. The first gigafactory is due to start operations in 2023 in the Hauts-de-France. Then next to come will be our second gigafactory in Germany in 2025 and a third gigafactory in Italy. Our production capacity will ramp-up until it will reach 120 GWh in 2030. That represents two million batteries annually.
President Macron inaugurates our future testing line in Nersac, at the heart of Saft's facilities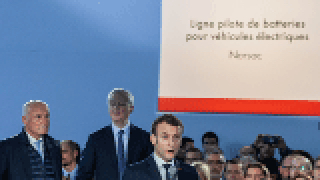 ACC Official launch announcement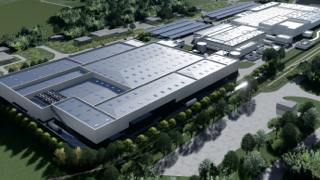 ACC Expertise Center Inauguration.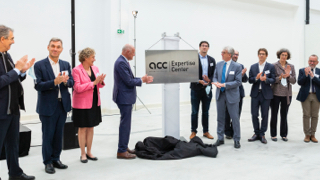 Nersac Industrial Excellence Center Inauguration.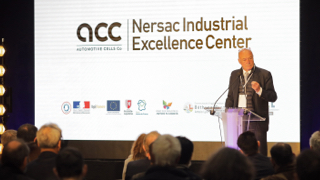 Mercedes joins officially ACC. Announcement of a third Gigafactory in Termoli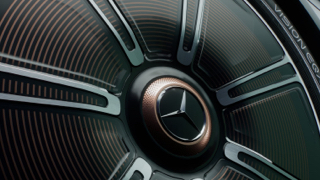 Start of production in Nersac's pilot line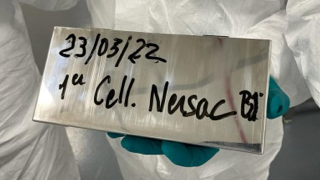 Billy-Berclau Gigafactory inauguration.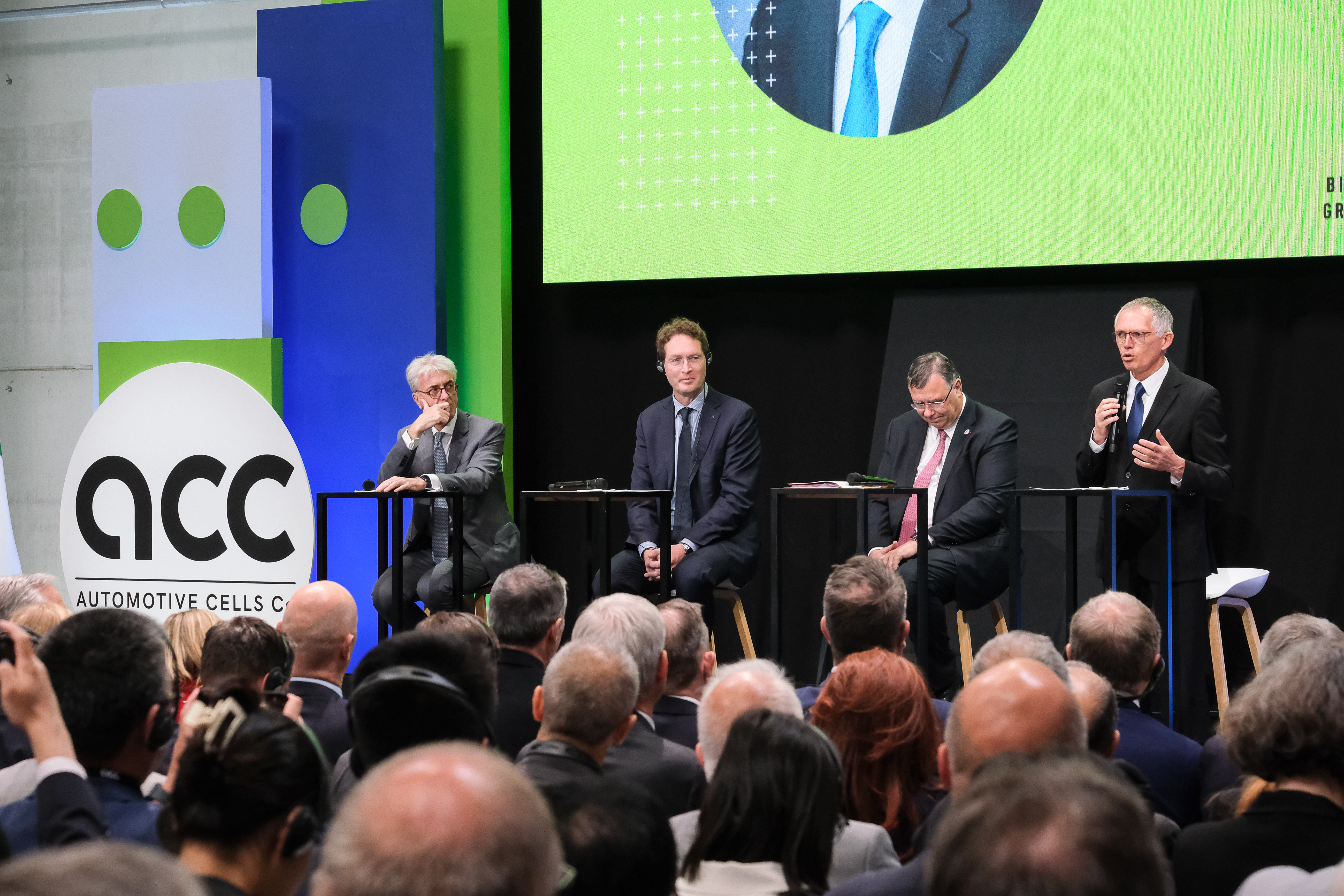 Nuturing talent at ACC
To accelerate sustainable mobility for all, we need to grow our team with the smartest people from all over the world. People who aren't afraid to think differently; to challenge the status quo. People who share our values and are keen to grow with us.
If you feel this could be you, visit our career page.
THIS PROJECT IS JOINTLY SUPPORTED BY



It received the European institutions agreement through an IPCEI project that testifies to the strategic importance of mobility for the energy transition.