Explore available opportunities
Let's transform global transportation!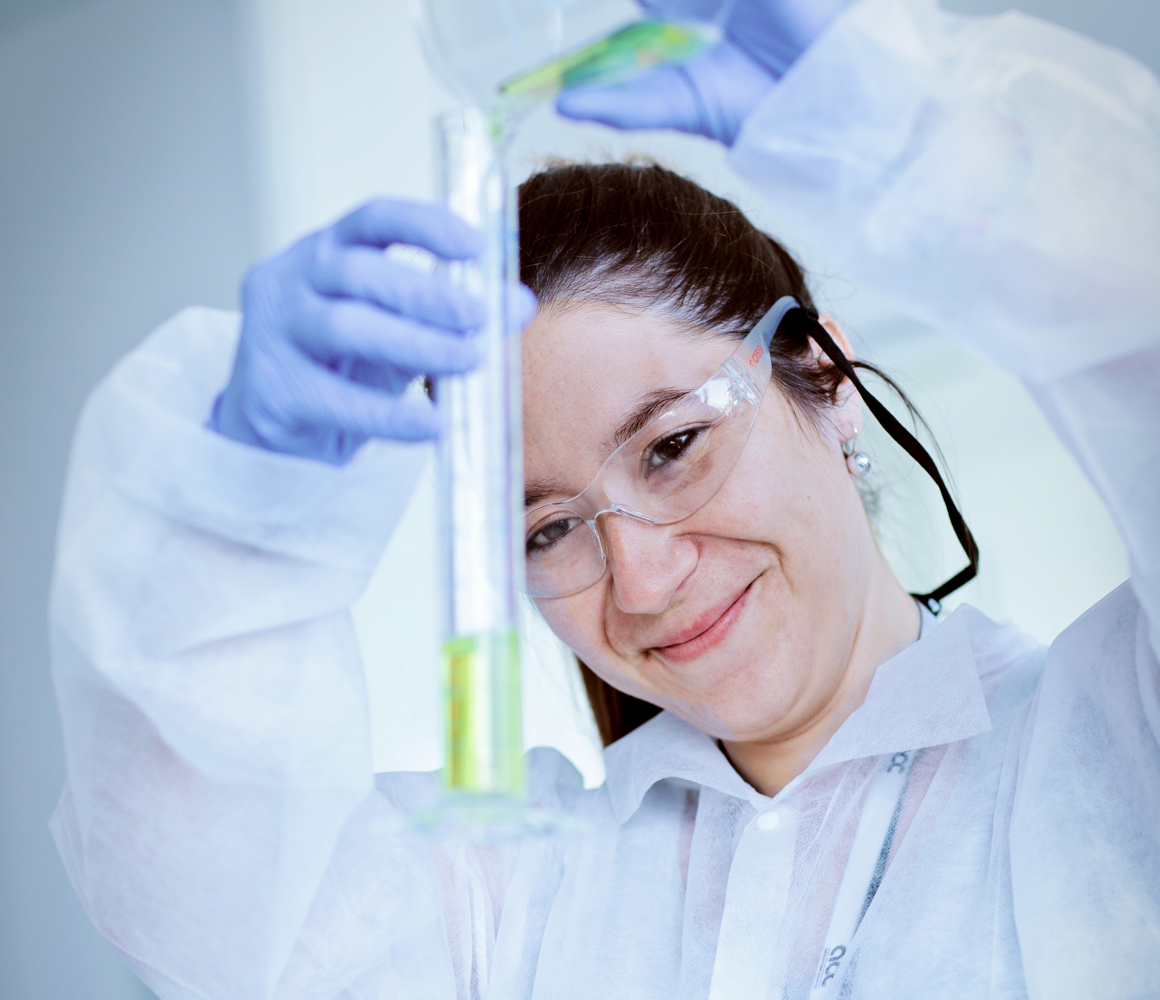 The mission to create cleaner, more efficient technology starts with great people. We're proud of our people and we're keen to grow the team. Talented people who can help build a pioneering company, and invent the groundbreaking technology our world needs. Our Excellence Centers are stunning workspaces to do it from. Places where the labs are so close to your office that you can just pop in and see your ideas taking shape. In a culturally-diverse workplace without walls or ceilings – where ideas aren't constrained by borders, departments or hierarchies, and the most junior intern can share ideas with the CEO, regardless of background. We invest in training and development to fuel excellence, unlock new possibilities and make the most of the opportunities and the diverse group of talents we work with.
Pioneering Spirit
We are a team that takes initiative and leads the way.
Greener & Cleaner
We aim to take big strides while leaving as small a footprint as we can
Excellence
We drive and motivate each other to be better together than we are individually.
Fast & Agile
Always alive to change and seizing on the opportunities it brings.
Enthusiasm
We exude a positive energy. We're proud of the great people we have the chance to work with. As a group of people we're capable of doing great things and we're lucky enough to be able to make an amazing difference to the world. We celebrate that in every little thing we do.
Solidarity
We work with and for each other. Empowering each other, applauding success and sharing ownership of mistakes. Together we're better than we are individually, and as individuals we grow more in the team than we can alone.
Problem Solving
We're open about problems because we know we have the ingenuity to fix them. And every problem we can fix is an opportunity to improve. We're rigorous, meticulous and systematic in our approach, engaging everyone to eliminate the cause and create refined solutions.
We go beyond the expected.
Because that's how we get further than we dreamed.
Label
We commit to the transition towards a more sustainable world
We minimize our own carbon footprint while encouraging our suppliers to do the same. And we're working to make reduced energy consumption accessible to more and more customers. And while committing ourselves to this cause, we've also pledged to do so fairly, inclusively and equitably.
Label
We develop all possible potential
We support, celebrate, empower and encourage each other. We build an environment within which talent is not afraid to grow. We give confidence, autonomy and responsibility to our colleagues. We train them and allow them to take risks. We develop a culture that dares. And we remove all barriers and ceilings to their potential, so that they can fly.
Label
We balance and integrate personal aspirations and needs
We promote well-being and flexibility at work. And we enable our employees to arrange their working hours to give air and space to their personal projects and lives beyond work.
Label
We're co-creating a better future for all
We're building the future together – engaging and empowering every single stakeholder, individual, employee representative, shareholder and partner, sharing and focusing on the single dream of cleaner, more accessible transport.
Label
We embrace diversity
We're happy and proud that more than 24 nationalities work together at ACC. We're striving to include more women in our workforce, and we have an open and effective policy on difference.
FAQ's
Frequently
Asked
Questions
Label
How does the recruitment process work?
There are two ways you can join us.
You can:
Apply for a job advertised on our career page;
Apply direct.
In either case, please send your CV, cover letter and details of your experience, level of study, level of English, salary expectations and availability.
 
You'll then be sent an acknowledgement that we've received your application.
If the application is accepted, you can then expect:
An interview with a recruitment officer. This will involve a presentation to you about ACC, potentially an English test (depending on the needs of the job), then we'll ask some technical questions about your background, experience, development ambitions, etc...
A business interview (depending on the job profile, several business interviews may be required).
A Final HR Interview with the recruitment manager and/or the HR director : This is where we discuss soft skills, mindset, motivational factors, interest in ACC, etc
Interviews are conducted either face-to-face or remotely via Teams video conference.
Label
Can you visit the ACC premises?
Yes, if you'd like to visit our offices during the recruitment process, it can be arranged.
Label
Your first day at ACC. What you need to know.
You can expect a complete integration process, from the moment the contract is signed.
Even before you and your fellow recruits arrive, ACC will be working in the background, arranging a personal welcome, preparing relevant material and setting up access rights to all the information you'll need.
On the day of arrival, there'll be a Group Welcome by a member the Executive Commitee, a presentation of the company, and a business integration with the team.

The aim of our New Recruits Onboarding Process is to ensure they all enjoy it and find it useful, that they feel integrated and part of ACC's strategy, and importantly, that they know and understand:
- ACC's strategy, ambition and priorities
- The product
- The process
- The roles within the associated organisation / Organization & governance
- The leaders of the main ACC sectors
- The culture and values of the company, the rules of collective life, how we behave
- The "tools", the "resource people", the support
- The vocabulary (and meaning of acronyms)
- Some of the key specifics, e.g.: CSR, Cyber sécurity, Quality

Lunch with your team/manager

Equipment handover by the IT department (phone and computer)

Immersion with the team for the rest of the day

A satisfaction questionnaire, after 6 months in the company, to identify areas for improvement and implementation of actions.
Label
Moving from abroad? We'll help with the paperwork.
Moving from abroad? We'll help with the paperwork.
To support you upon your arrival in France, we'll help you:
Find a house / apartment
Handle all the  administrative stuff
Get socially integrated, including:
Monthly city discovery events
Involving your partner (Morning coffee)
French lessons