9th May 2022
EU BATTERY REGULATION
ACC Bruges receives 70 advisors from the Permanent Representations of the EU Member States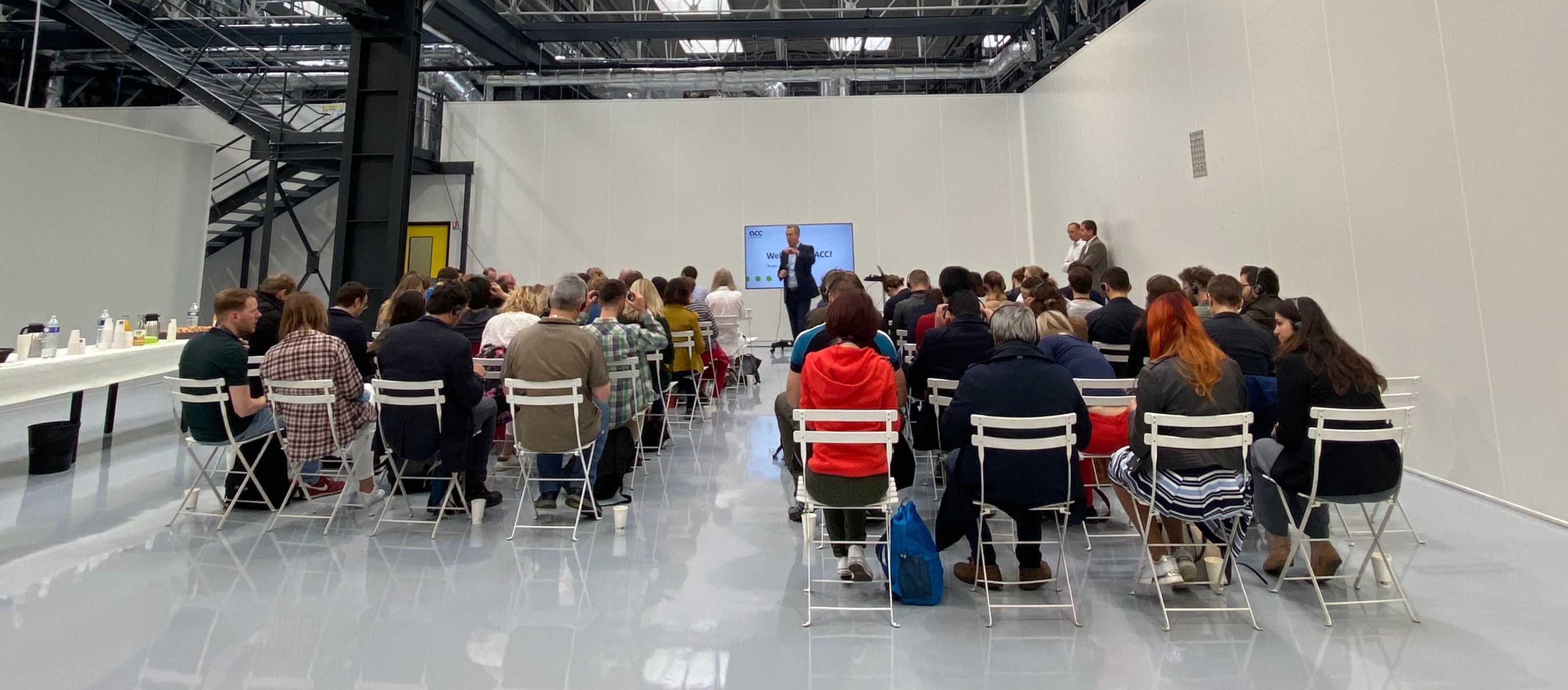 Last Thursday we welcomed to our R&D Centre a large delegation of 70 advisors from the Permanent Representations of the 27 EU Member States, who came to visit ACC in the context of the French Presidency and the overhaul of the European regulations governing the battery sector.
We were keen to explain to them our business, our place in the battery industry, to show them our know-how, the quality of our infrastructure and above all, of our teams.
This visit was also the opportunity to reaffirm some of our strategic messages concerning the challenges facing the European battery industry, with a specific focus on our expectations and the risks of the future battery regulation.
Thanks to excellent teamwork, the visit unfolded perfectly. Congratulations and thanks again to all those who helped make this visit a success!
---------------------
Bruges reçoit 70 conseillers des Représentations Permanentes des Etats Membres de l'UE
 
Nous avons reçu jeudi dernier dans notre Centre de R&D une importante délégation de 70 conseillers des Représentations Permanentes des 27 Etats Membres de l'UE, venus visiter ACC dans le cadre de la présidence Française et de la refonte de la réglementation Européenne encadrant le secteur de la batterie.
Nous avons eu à cœur de leur expliquer notre métier, notre place dans la filière de la batterie, de leur montrer notre savoir-faire, la qualité de nos infrastructures et surtout de nos équipes.
Cette visite a également été pour nous l'occasion de réaffirmer haut et fort quelques-uns de nos messages stratégiques concernant les enjeux qui traversent la filière européenne des batteries, avec un focus spécifique sur nos attentes et les dangers de la future réglementation batterie.
Grâce à un excellent travail d'équipe, la visite s'est parfaitement déroulée, à la fois sur le fond et sur la forme. Encore bravo et merci à tous ceux qui ont contribué à faire de cette visite un succès !