28th Sep 2021
COMMUNIQUÉ DE PRESSE
Automotive Cells Company inaugure son Centre de R&D, dans lequel travaillent 300 experts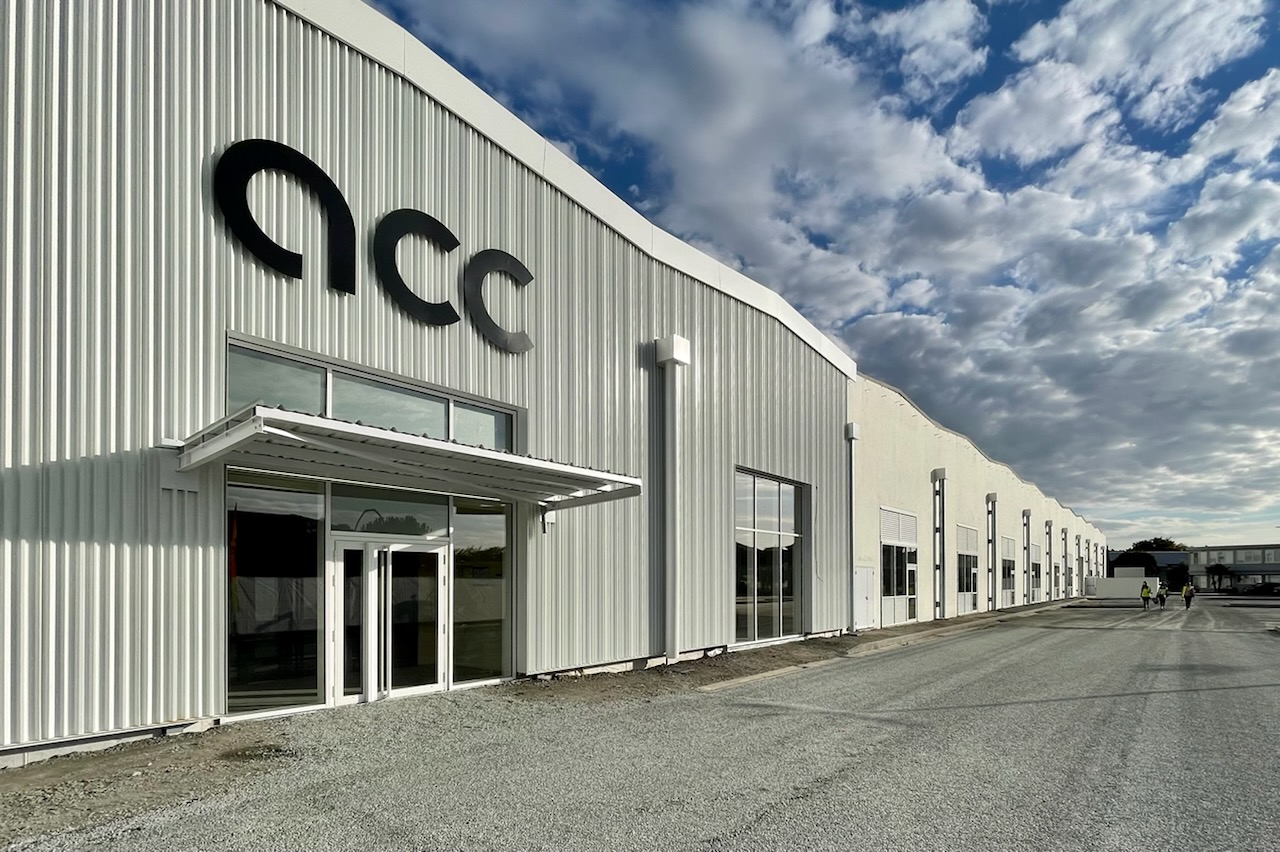 L'inauguration du Centre de R&D a lieu mardi 28 septembre à partir de 11h au 136 Avenue d'Aquitaine à Bruges, en présence notamment du Président du Conseil Régional Alain Rousset, et de l'ensemble des institutions, organismes et partenaires qui soutiennent ACC
Le Centre R&D d'ACC, c'est :

plus de 300 techniciens et cadres qui y travaillent et qui seront 150 de plus d'ici fin décembre
un centre d'expertise et d'excellence innovant, doté d'équipements à la pointe de la technologie
le développement et la production des premiers prototypes ACC de cellules et de modules pour batteries
un investissement initial de 30 millions d'euros, soutenu activement par les autorités nationales et régionales qui seront présentes à Bruges pour l'inauguration

Fort de cette inauguration, ACC poursuit son développement et confirme son ambition de devenir le leader européen des batteries
Bordeaux / Bruges, le 27 septembre 2021 – Un an seulement après sa création, et 4 jours après avoir annoncé l'arrivée dans son capital de Mercedes-Benz aux côtés de TotalEnergies / Saft et de Stellantis, ACC s'apprête à vivre un nouveau moment clef de sa jeune existence. Mardi 28 septembre à 11h va être inauguré son Centre de Recherche & Développement à Bruges près de Bordeaux : les batteries électriques « made in France », c'est parti… !
« En inaugurant notre Centre d'Expertise, nous suivons notre plan de marche et concourrons pour devenir un champion européen des batteries pour véhicules électriques », souligne Yann Vincent, le DG d'ACC. « En un an, que de chemin parcouru ! Les équipes d'ACC, chaque jour plus nombreuses, travaillent sans relâche à exécuter notre feuille de route. Le Centre d'Expertise d'ACC aujourd'hui, qui nous permet déjà de sortir les 1ers prototypes de cellules et de modules. La ligne pilote de Nersac à la fin de cette année. Puis le début de la construction de la 1ère usine dans les Hauts-de-France, dès le début de 2022. Sans parler, à plus long terme, de la 2ème usine qui sera basée à Kaiserslautern en Allemagne. Avec, à l'horizon 2030, l'objectif de produire des batteries pour plus de 2,5 millions de véhicules par an ! ».
 
ACC est le résultat d'une initiative entreprise par Stellantis et TotalEnergies, conjointement avec sa filiale Saft, et rejointe par Mercedes-Benz, fortement soutenue par la France, l'Allemagne et l'Union Européenne. Son essor va aider l'Europe à relever les défis de la transition énergétique en matière de mobilité et assurera la sécurité d'approvisionnement d'un composant clé pour l'industrie automobile.
***
Contact ACC
Matthieu Hubert
portable: 06 88 05 16 26
matthieu.hubert@acc-emotion.com
Plus d'informations sur ACC à retrouver sur le site www.acc-emotion.com
-----------------------
Automotive Cells Company inaugurates its R&D Center, where 300 experts work
The inauguration of the R&D Centre will take place on Tuesday 28 September from 11am at 136 Avenue d'Aquitaine in Bruges, in the presence of the President of the Regional Council Alain Rousset, and all the institutions, organisations and partners who support ACC
The ACC R&D Centre, it's:

more than 300 technicians and managers who work there — 450 by the end of December
an innovative centre of expertise and excellence, equipped with state-of-the-art technology
the development and production by ACC of its first prototypes of battery cells and modules 
30 million, actively supported by the national and regional authorities who will be present in Bruges for the inauguration

With this inauguration, ACC continues its development and confirms its ambition to become the European leader in batteries for electric vehicles. 
Bordeaux / Bruges, 27 September 2021 - Only one year after its creation, and 4 days after announcing the arrival of Mercedes-Benz in its capital alongside TotalEnergies / Saft and Stellantis, ACC is getting ready to experience a new key moment in its young existence. On Tuesday 28 September at 11am, its Research & Development Centre will be inaugurated in Bruges near Bordeaux: electric batteries "made in France", here we go...!
"By inaugurating our Expertise Centre, we are following our roadmap and competing to become a European champion in batteries for electric vehicles", emphasises Yann Vincent, ACC's CEO. "In one year, we have come a long way! The ACC teams, which are growing in number every day, are working relentlessly to execute our roadmap. The ACC Expertise Centre today, which is already enabling us to produce the first cell and module prototypes. The Nersac pilot line at the end of this year. Then the start of the construction of the first factory in the Hauts-de-France, from the beginning of 2022. Not to mention, in the longer term, the 2nd plant which will be based in Kaiserslautern in Germany. By 2030, the aim is to produce batteries for more than 2.5 million vehicles a year." 
ACC is the result of an initiative undertaken by Stellantis and TotalEnergies, together with its subsidiary Saft, and joined by Mercedes-Benz, with strong support from France, Germany and the European Union. Its development will help Europe to meet the challenges of the energy transition in mobility and will ensure the secure supply of a key component for the automotive industry. 
***
Contact ACC
Matthieu Hubert
mobile: 06 88 05 16 26
matthieu.hubert@acc-emotion.com
More information about ACC can be found on the website www.acc-emotion.com