30th Jun 2022
ALL ABOUT BATTERIES
Battery trends - Electric Vehicle Sales - Q1 2022 [Infographics]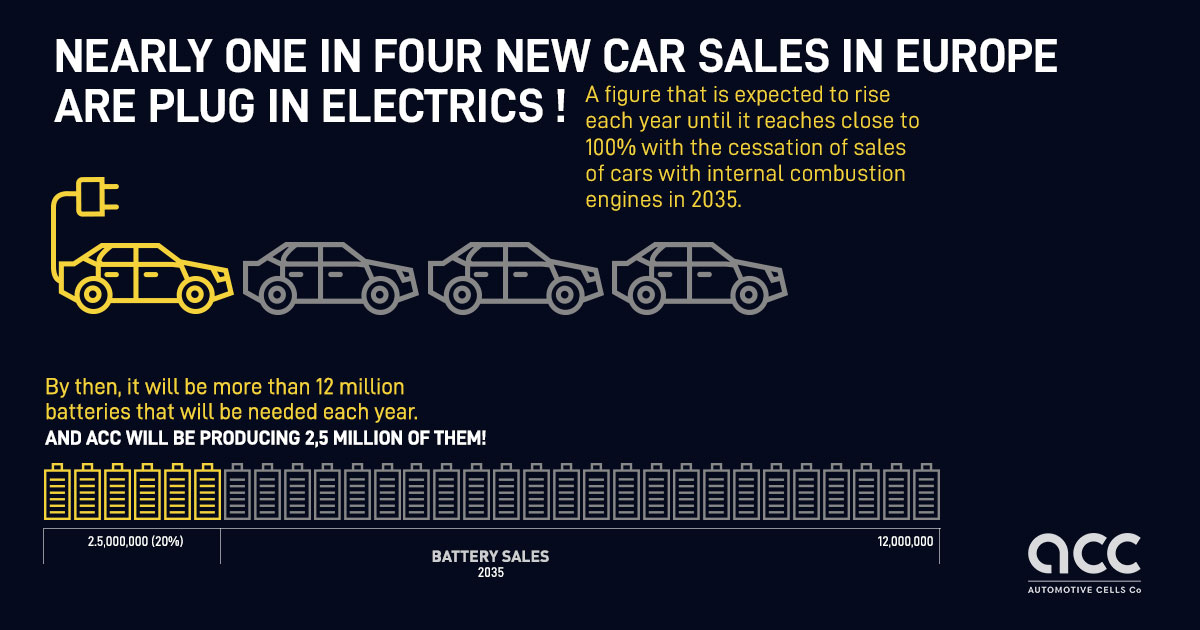 Another sign if you ever needed one that the mobility revolution is in full swing: In Q1 2022, nearly one in four new car sales in Europe were plug in electrics! 
So far this year, more than 700,000 new passenger plug-in electric cars were registered in Europe. That's about 21% of the total volume and BEVs are representing 12% market share. 
And with the recent announcement of the end of sales of new petrol, diesel and hybrid cars in 2035, we can expect this figure to rise significantly. In 2030, that will be 12 million batteries per year that will be needed! And ACC will be producing nearly 2,5 millions of them.