10th Dec 2021
KAISERSLAUTERN GIGAFACTORY
Kaiserslautern — ACC is actively preparing for its deployment in Germany.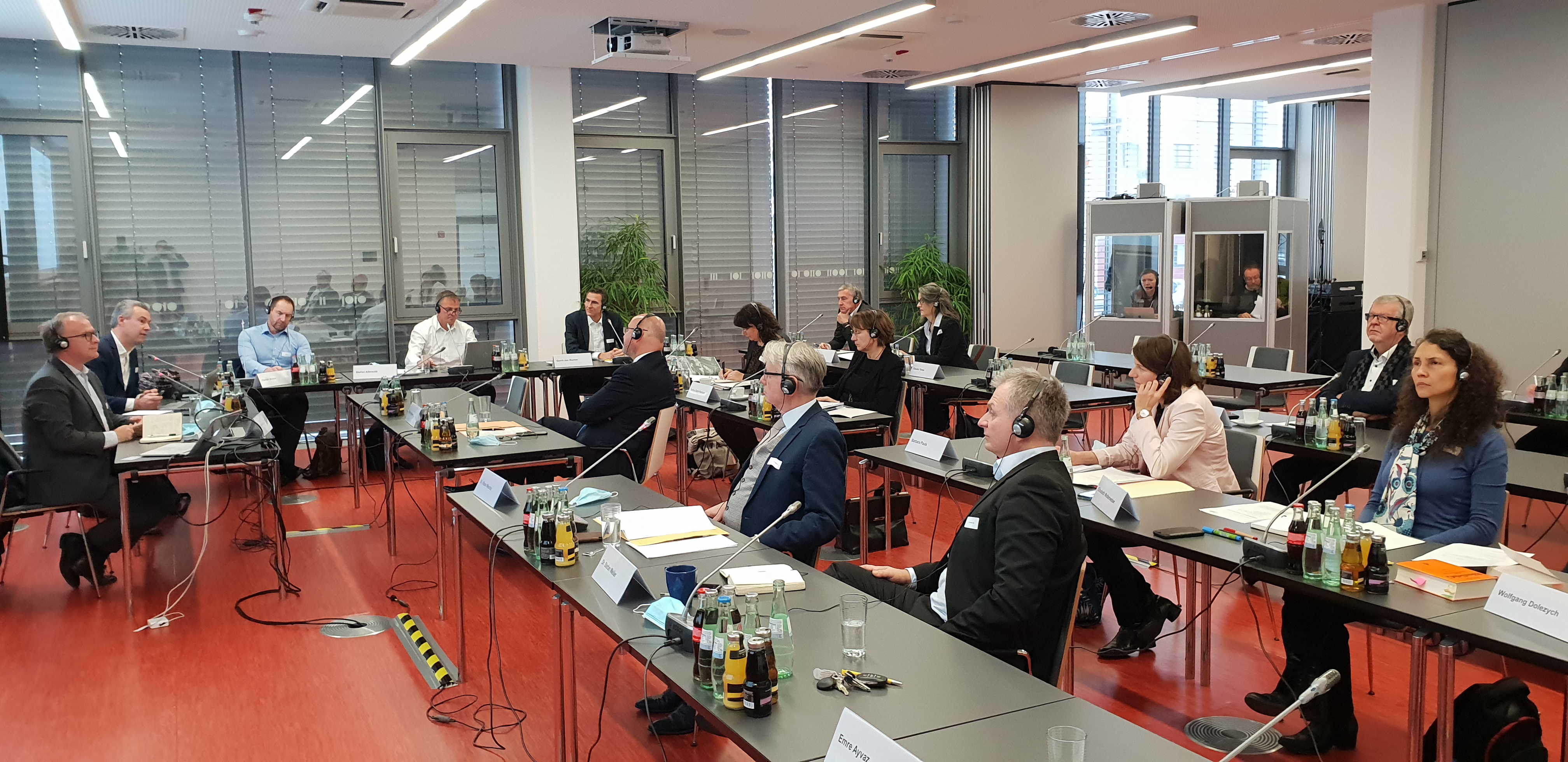 Matthieu Hubert, General Secretary and Jean Mouro, Deputy Chief Operating Officer at ACC, traveled to Kaiserslautern on Tuesday to meet local and regional authorities with representatives of Opel / Stellantis.  This meeting marked the start of the administrative process preceding the construction of ACC's second Gigafactory, planned to start operations in 2025.
ACC is unfolding its roadmap as planned, including in Germany! A delegation of representatives comprising Matthieu Hubert, ACC's General Secretary and Jean Mouro, ACC's Deputy Chief Operating Officer, met on Tuesday with local representatives of Opel / Stellantis, with the Mayor of Kaiserslautern and his team, with the head of the city's economic development department specifically responsible for following ACC's project, and with representatives of the state of Rhineland-Palatinate, of the university's community, and of the different administrative services in charge of ACC's project for the city council.
The watchwords of the exchanges were 'transparency' and 'frankness'. In the same spirit as the consultation process applied to the construction of Billy-Berclau Douvrin's Gigafactory, ACC is committed to approach the project in an open and constructive manner, with the aim of developing a sustainable competitive advantage built on a logic of shared value with the local communities.
Kaiserslautern will be ACC's second Gigafactory, built on the premises of Stellantis/Opel GmbH factory. Operation should start in 2025 with an initial capacity of 13,4GWh that will ultimately ramp-up to 40 GWh. The project has also benefitted from a 437M€ grant from the German government in Sept 2021, as part of the IPCEI.
The enthusiasm and support shown by all the local and regional authorities involved in the project is pivotal in this important preliminary stage, particularly as the administrative process and authorization requests are about to launch.
We wish to thank all of them for their involvement in making this project a success.
Onwards and upwards…