30th Sep 2022
LIFE AT ACC
Mission France - Korea one year later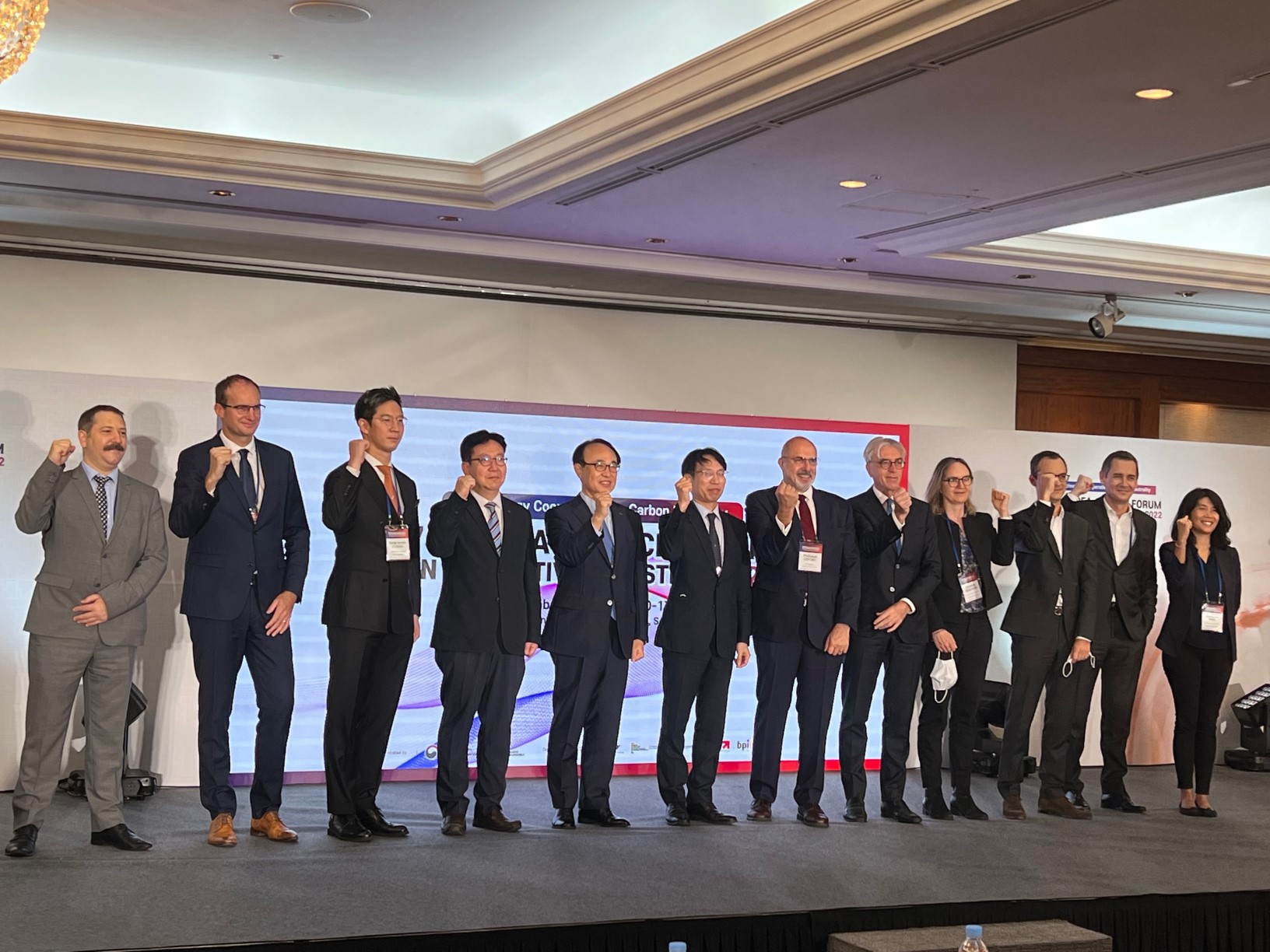 Last week, one year after the first business trip to Korea, a delegation of ACC representatives led by Yann Vincent travelled to Seoul, as part of a continuous mission to promote cooperation between our two countries and industries. The relationship between both nations is strong: in the last few years, Korea has become one of our principal strategic partners in battery production, both in terms of skills and machine sourcing. 
The objectives of this mission were threefold: 
Strengthen relationships with a strong network of local players with whom we wish to cooperate, in particular with regard to the purchase of equipment, 
Encourage the development of local investments in Europe by Korean companies in the field of battery manufacturing, and 
Identify experts who might be tempted to join the ACC venture in Europe.  
A key highlight of the trip was an invitation to present ACC at the 7th edition of the Franco-Korean Forum for Innovative Industries, an invitation to the 'Tech for Good' Summit which included press interviews with some of the biggest local newspapers, networking and recruitment sessions. 
A week packed with events! 
So what did we get out of this trip? 
We were pleased to see that awareness of ACC has risen over the past year and that our project is seen as not only serious, but desirable. 
More than 200 people attended the Franco-Korean Forum for Innovative Industries, including nearly fifty French companies, and a similar amount of Korean companies. The French Minister for Industry, Mr Roland Lescure, and his counterpart, the Korean Deputy Minister for Industry, represented here by the Director General for Industrial and Technological Convergence Policy, Mr Keon-ki ROH, introduced the event before passing the microphone to Yann Vincent, who was invited to take part in a keynote about Franco-Korean cooperation on batteries for electric vehicles. Yann's speech was followed by the testimony of the CEO of PNT who testified to the quality of the collaboration between our companies, a dynamic session of question and answers and several business meetings with Korean companies.
Yann, Jean Baptiste Pernod, Nicolas Febvay and Norbert Faure crisscrossed the country to meet new and existing suppliers. Erhard Schletterer was unable to come as was Matthieu Hubert due to COVID, but Matthieu did manage to organize at distance press interviews with Yann Vincent and some national newspapers.
Hubert Chappotteau took the pulse of the recruitment market with several local HR players, and he was able to meet with some high-quality experts which, we hope, will be reinforcing our skillset in the near future.
An all-round high visibility strategy to raise the profile of our company in Korea and open up new possibilities! To be continued…