31st Aug 2023
Life in Billy-Berclau Douvrin
A new promotion of Industrial Maintenance Technicians in training has been launched!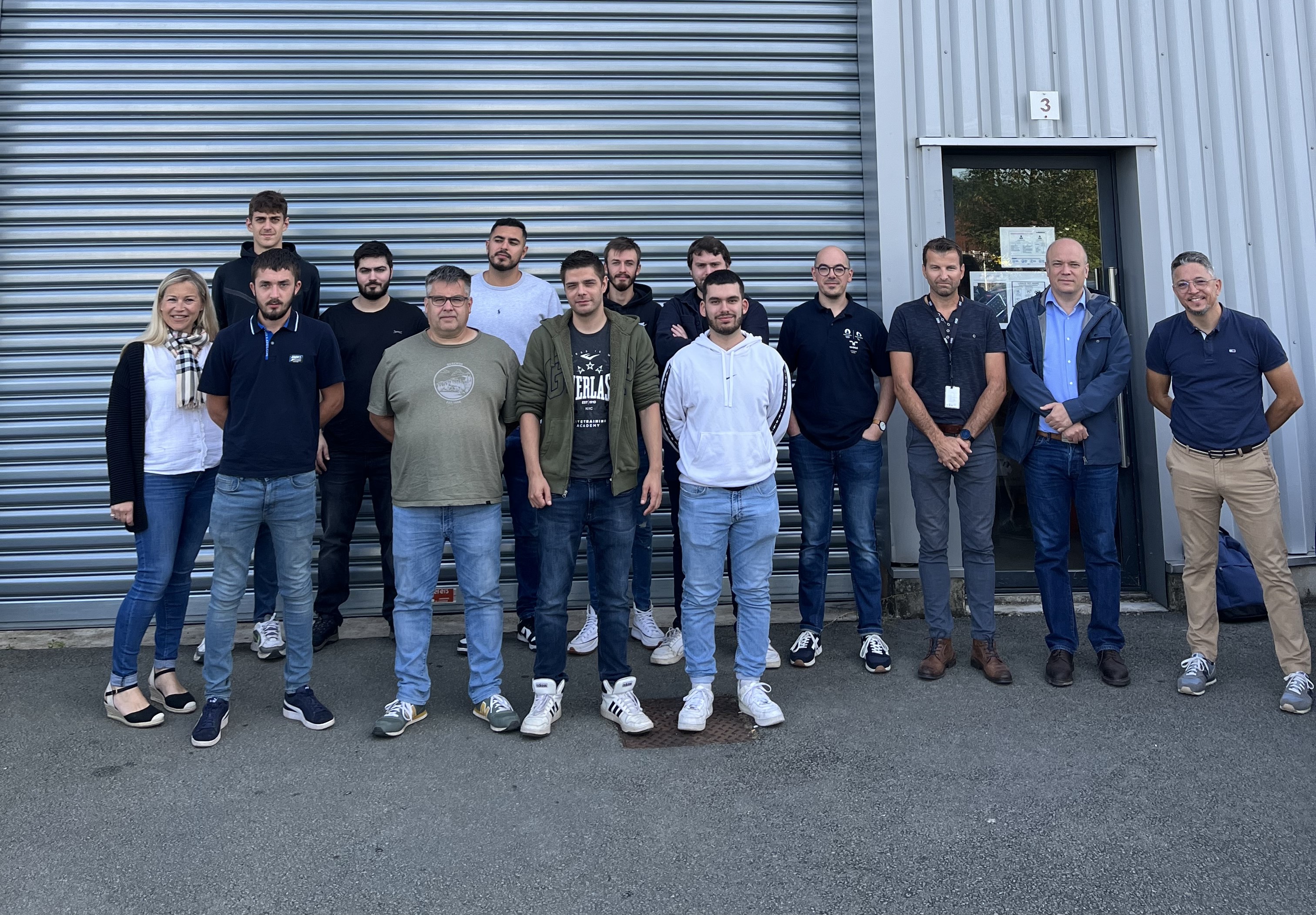 Automotive Cells Company and the AFPI are proud to have launched, on Monday August 28, in Verquigneul, near Béthune, a class of ten candidates for the Industrial Maintenance Technician vocational qualification. This is the second promotion, after the one which started on May 2, and brings together men and women who are training to become operators of automated installations.
Training is a key part of ACC's strategy for consolidating and expanding its teams. The AFPI, which provides the training, and the Hauts de France Region, which finances it, are the partners of choice for this mission. 
The recruitment teams at the Gigafactory ACC in Billy-Berclau and their partners met dozens of jobseekers, notably at the end of the ACC Tuesdays information meetings and job dating sessions, before putting together this class. 
The full training course, given at the AFPI center in Verquigneul, will last twenty-three weeks. It is completed by a five-week work placement. The aim is to obtain the vocational qualification of Industrial Maintenance Technician, after which the candidates will join the workforce of France's first battery Gigafactory, which currently employs 210 people, in March 2024. At the very start of their training, candidates sign a promise of employment with ACC.
The mission of these future Maintenance Technicians is strategic to the operation of ACC's Gigafactory in Billy-Berclau: they will be responsible for maintaining the equipment on the lines and utilities, which supply the energy needed to run the building.   
Two other promotions (Automated Installation Operators and Industrial Maintenance Technicians) are due to be launched before the end of 2023.