29th Mar 2022
NERSAC INDUSTRIAL EXCELLENCE CENTER
Start of production in ACC's newly inaugurated Industrial Excellence Center in Nersac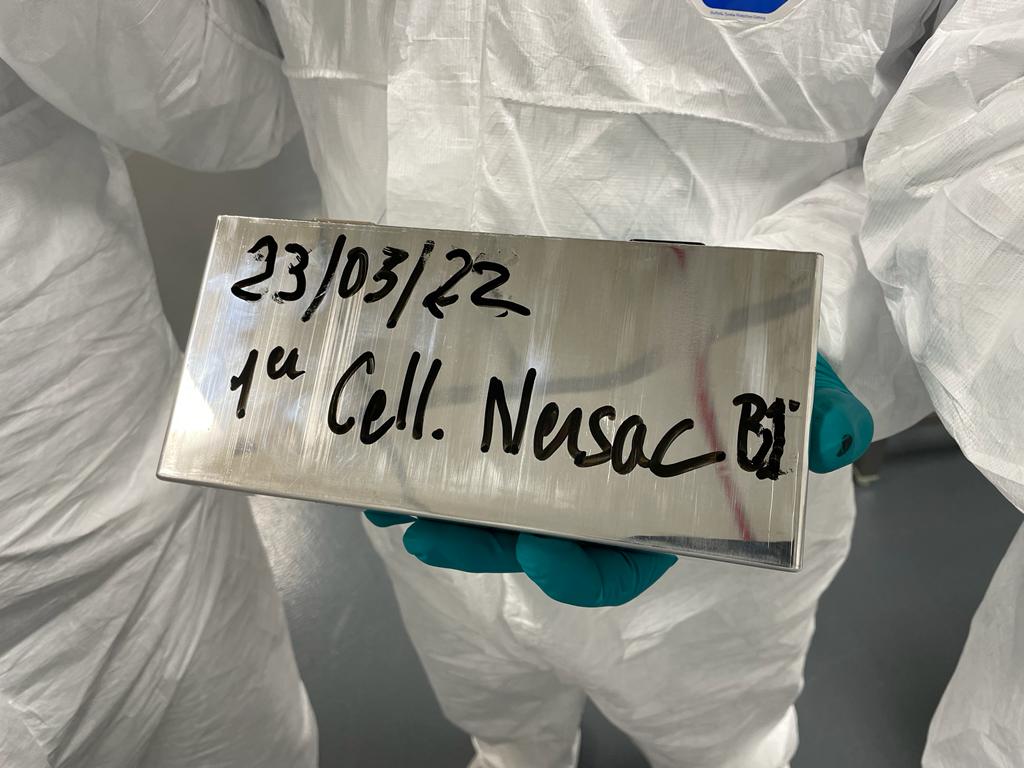 On march 23rd, we were celebrating with fanfare the arrival of Mercedes as an equal shareholder to Saft/Total Energies and Stellantis and the announcement of the opening of a third Gigafactory in Termoli. 
But something else exciting happened within the walls of ACC...
 
The two 1st cells produced in our newly inaugurated pilot-plant in Nersac arrived well-sealed in their little red and yellow boxes in Bruges to be tested, in order to allow us to validate the Chemistry and Assembly MADE IN NERSAC.
The 1st results obtained during the weekend —1st charge / 1st discharge— are promising.
 
The link between our R&D Center in Bruges and Nersac is finally forged, and the Pilot-plant can start fulfilling its mission, as per our plans: Test all future innovations of manufacturing processes, their industrial efficiency, and their adaptation to the next generation of technology before deployment in Gigafactories.
With these two cells, a new definition of battery innovation meets the future of production!
"With the Start of Production in our pilot-line, we are proving the future viability of our products and the performance of our processes. This is an essential step in the realization of ACC's mission.

At Nersac, we will be refining our processes at scale 1 before making in happen at full scale in our Gigafactories, in the most sustainable way.

Thanks to our highly competent team, we have successfully completed the start of production of EV batteries in our Nersac plant on schedule. The first batteries "MADE IN FRANCE"!" Olivier Dörr, Industrial VP at ACC.