ACC'S DAILY DOSE OF MOTIVATION
Just the ticket to brighten up your day!
For the new year 2022, we wanted more than just classic wishes.
So we've asked every ACC's employee to share what makes them feel positive and motivated. Then we have put all the messages in a box, so we could share with you a daily dose of motivation every day of the year! Watch the video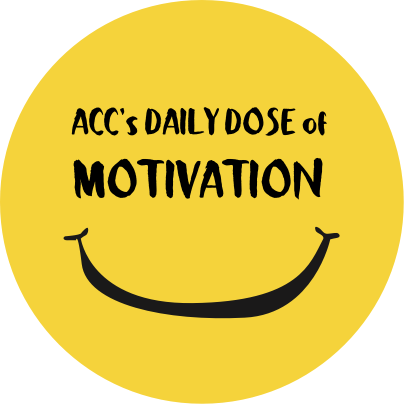 Fall down seven times, get up eight.
Hangjune
Inspired by Japanese Proverb
Refresh
Feeling motivated?
Visit the ACC career page to discover our job opportunities
Watch the video
for your daily dose of motivation by ACC's employees