Leading the charge in the transition to cleaner mobility
The response to climate emergency needs to be delivered at a speed and scale that's never been seen before. If Europe is to meet both its transport needs and its decarbonisation objectives, every single driver needs access to efficient, low-carbon electric transport – and fast.
Which is why ACC is building a flagship Gigafactory at Billy Berclau/Douvrin in the Hauts de France - the "Valley of batteries".
The batteries we'll be making here will be among the most durable, affordable and safe lithium-ion battery cells and modules in the world – manufactured at an unparalleled scale. And that's just the start!
There's no speed limit to our growth
In the early days the first block the Gigafactory will have:
And as we phase in the three production blocks, it'll increase to:
Hauts-de-France
—The powerhouse of Europe's battery industry revolution
They call it the "Valley of batteries" for good reason. In this cross-border region, the history of industry has been written for over 2 centuries. From coal to cars, from thermal to electric, it's the perfect setting to build the next generation of car batteries with a skilled and motivated workforce already in place, to make happen the fourth Industrial Revolution!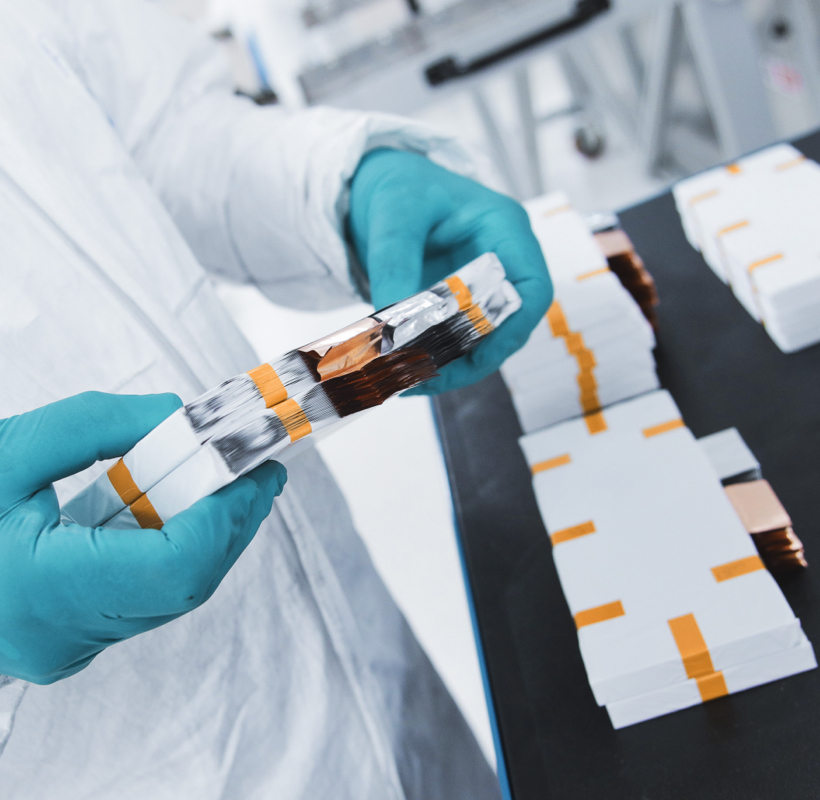 Accelerating the drive for jobs across the region
ACC is a driving force at the centre of a huge campaign to create jobs across the region, across France. We're promoting the sharing of knowledge and research to lay a valuable foundation of applied and academic expertise in the region.
And to fuel it all, €80 million of public support is being pumped into the 2023 Regional Training Plan "Rev3", at the crossroads of the energy transition, technological innovations and new economic models this will fund the training for 6,600 people in relevant skills – that's 70% more than in 2022!
At our Nersac site, we're already training more than future 50 employees.
In December 2022, a training course for the TSMI (professional title of Senior Industrial Maintenance Technician) was launched by the Greta Grand Hainaut in Douai and the AFPI in Hénin-Beaumont.
In September 2023, an engineering school for electromobility will open in Béthune, training 70 engineers per year.
And as the project develops, there's much more to come. As a central cog in the industry of the region, ACC is committed to building a skilled, productive and well-rewarded workforce.
The Gigafactory 4.0.
—Building big while treading lightly
Our Billy-Berclau Douvrin site embodies a strong commitment to safety and environmental responsibility. As a SEVESO plant which stores Lithium-Manganese Cobalt (an essential battery component), the gigafactory will set world-leading standards in safety and environmental management as we've made it a top priority to integrate eco-friendly practices into every aspect of our design and processes.
The site will consume 30% less industrial water than a standard automotive plant, energy consumption will be minimized and 90% of the waste produced will be recycled.
There'll be no noise pollution and no discharge of industrial water from the site.
And we've taken special care to avoid disturbing protected species, finding ways to relocate local fauna as we demolished existing buildings and constructed the new development.
Billy-Berclau Douvrin is a gigafactory 4.0 with the latest standards in safety and environmental management.
We're aiming to get the IATF16949, ISO 9001 and ISO 140001 certifications, the corporate benchmark for environmental and energy care.
Join us in Billy-Berclau Douvrin and together, let's pave the way for a sustainable mobility!
ACC is continually recruiting for Europe's first electric battery Gigafactory in Billy-Berclau Douvrin. We'll be hiring 300 new staff in the next 4 months, around 800 between 2024 and 2025, and aim to have created 2,000 jobs by 2030.
Join us!
If you're looking to take your career further than you imagined, and you're passionate about creating cleaner transport, we'd like to hear from you.
Check out our career opportunities
Find us
ACC Gigafactory
1173 Boulevard Est
62138 Billy-Berclau
FRANCE
+33 (0)3 21 14 80 00