10th Mar 2023
PRESS RELEASE
ACC met the Labor Unions to share the strategic importance of its investment in Italy (Termoli) in the batteries industry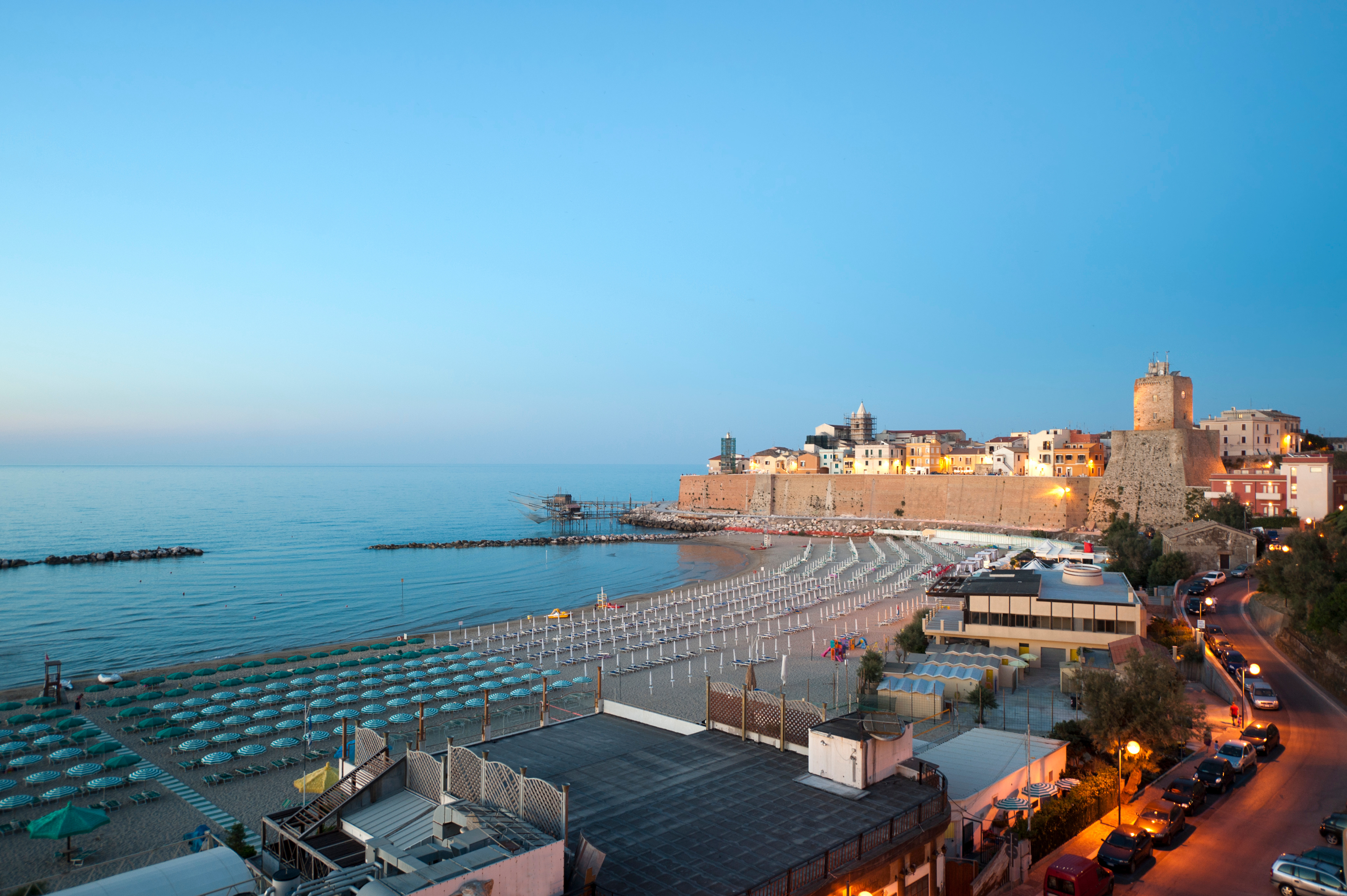 Automotive Cells Company organized a meeting with the 6 representative Unions today in Rome for the first time, to present its project in France & Germany, and to explain the preparatory activities that are underway for its third production plant in Termoli, Molise.
ACC's Gigafactory in Italy is scheduled to start operations in early 2026. At least  1 800 employees are expected in 2030.
The support of all stakeholders (Unions, National as well as regional politics, experts, European Commission, Shareholders of ACC) is essential, either for obtaining the public financial aids, and to enable the Gigafactory to produce at its max capacity and with the high quality as well as affordable cost requested by the customers.
Download the press release in English
Download the press release in Italian
 
Rome, March 10th, 2023 – ACC results from the initiative undertaken in 2020 by Stellantis and TotalEnergies (together with its subsidiary Saft), joined by Mercedes-Benz, and strongly supported by France, Germany, and the European Union. ACC's objective is to develop and produce battery cells and modules for electric vehicles with a focus on safety, performance, and competitiveness, while ensuring the highest level of quality and the lowest carbon footprint. The ACC capacity plan in Italy will mobilize an investment of more than 2 billion euros, which will be supported by subsidies and financed by equity and debt. The creation of this European battery champion will support Italy and Europe to address the challenges of the energy transition in mobility, ensure its security of supply of a key component for the electric car industry.
In this context, ACC met today for the first time in Rome with the labor Unions to present its project. "We consider the meeting, although preliminary, very positive thanks to the constructive dialogue that has been developed and that we are convinced will continue to move forward", said Hubert Chappotteau, HR Vice-President of ACC. "Automotive employees, and specifically to Termoli employees, who will show interest, will be given priority, anyway a deep and long reskilling would be needed according to the required competencies. Indeed, battery cells production is a totally different industry from engines and transmission manufacturing, with very specific skills. Competences and cost competitiveness are paramount to enable us to build a sustainable future", said H. Chappotteau.
For ACC, the investment in Italy is not only essential to help protect the industrial and employment base of the Biferno Valley, but also has the ambition of affirming the country's role in the European battery industry.
Contact ACC
Tommaso Pavoncello - Public Affairs & Communication
Mobile: +39 337 1561616
Email: tommaso.pavoncello@acc-emotion.com
More information about ACC can be found on the www.acc-emotion.com website
About ACC
Born in the 2020s, we're built for the fast-paced, high-tech environment that's the modern energy industry. We thrive in the world of EV battery technology. We are the result of an initiative undertaken by Stellantis and TotalEnergies —together with its subsidiary Saft—joined by Mercedes-Benz, and strongly supported by France, Germany, and the European Union.
Our new R&D Expertise Center is already up and running in Bruges (Bordeaux), along with a state-of-the-art Pilot Plant in Nersac, France (Nouvelle Aquitaine). Our first Gigafactory is being built in Billy-Berclau Douvrin, Hauts-de-France. Then there's our new Applied Engineering Center and a second Lithium-ion Gigafactory planned in Germany for 2025. And we've announced a new Gigafactory in Termoli in Italy (subject to further confirmation). That's a total €7 billion of investment, and it's just the beginning. We're putting down long-term roots across the world, securing a global network of R&D associates, industrial partners, and suppliers.
---------------------------------
 
Comunicato stampa
ACC ha incontrato le Organizzazioni Sindacali per condividere l'importanza strategica del suo investimento in Italia (Termoli) nel settore delle batterie
Automotive Cells Company ha organizzato oggi a Roma, per la prima volta, un incontro con 6 Organizzazioni Sindacali per presentare il suo progetto in Francia e Germania e per illustrare le attività preparatorie in corso per il suo terzo impianto di produzione a Termoli, in Molise.
La Gigafactory di ACC in Italia dovrebbe entrare in funzione all'inizio del 2026. Nel 2030 sono previsti almeno 1.800 dipendenti.
Il sostegno di tutte le parti interessate (sindacati, istituzioni nazionali e regionali, esperti, Commissione Europea, azionisti di ACC) è essenziale, sia per ottenere i finanziamenti pubblici, sia per consentire alla Gigafactory di produrre alla sua massima capacità e con l'alta qualità e i costi accessibili richiesti dai clienti.
Roma, 10 marzo 2023 - ACC nasce dall'iniziativa intrapresa nel 2020 da Stellantis e TotalEnergies (insieme alla sua consociata Saft), a cui si è aggiunta Mercedes-Benz, e viene fortemente sostenuta da Francia, Germania e Unione Europea. L'obiettivo di ACC è sviluppare e produrre celle e moduli di batterie per veicoli elettrici con particolare attenzione alla sicurezza, alle prestazioni e alla competitività, garantendo al contempo il massimo livello di qualità e la minore impronta di carbonio. Il piano di capacità di ACC in Italia mobiliterà un investimento di oltre 2 miliardi di euro, che sarà sostenuto da sovvenzioni e finanziato con capitale e debito. La creazione di questo campione europeo delle batterie sosterrà l'Italia e l'Europa nell'affrontare le sfide della transizione energetica nella mobilità, garantendo la sicurezza dell'approvvigionamento di un componente chiave per l'industria delle auto elettriche.
In questo contesto, ACC ha incontrato oggi per la prima volta a Roma le Organizzazioni sindacali per presentare il suo progetto. "Consideriamo l'incontro, seppur preliminare, molto positivo grazie al dialogo costruttivo che si è sviluppato e che siamo convinti continuerà ad andare avanti", ha dichiarato Hubert Chappotteau, Vicepresidente HR di ACC. "Ai dipendenti del settore automobilistico, e in particolare a quelli di Termoli, che si mostreranno interessati, sarà data priorità, tuttavia sarà necessaria una profonda e lunga riqualificazione in base alle competenze richieste. Infatti, la produzione di celle per batterie è un settore totalmente diverso da quello dei motori e delle trasmissioni, con competenze molto specifiche. Le competenze e la competitività dei costi sono fondamentali per permetterci di costruire un futuro sostenibile", ha dichiarato H. Chappotteau.
Per ACC, l'investimento in Italia non è solo essenziale per contribuire a proteggere la base industriale e occupazionale della Valle del Biferno, ma ha anche l'ambizione di affermare il ruolo del Paese nell'industria europea delle batterie.
Contatti ACC
Tommaso Pavoncello - Public Affairs & Communication
Mobile: +39 337 1561616
Email: tommaso.pavoncello@acc-emotion.com
Ulteriori informazioni su ACC sono disponibili al seguente link www.acc-emotion.com
Informazioni su ACC
Nati nel 2020, siamo stati costruiti per l'ambiente frenetico e altamente tecnologico che è il moderno settore dell'energia. Siamo forti nel mondo della tecnologia delle batterie per veicoli elettrici. Siamo il risultato di un'iniziativa intrapresa da Stellantis e TotalEnergies - insieme alla sua consociata Saft - a cui si è aggiunta Mercedes-Benz, e fortemente sostenuta da Francia, Germania e Unione Europea.
Il nostro nuovo centro di ricerca e sviluppo è già attivo e funzionante a Bruges (Bordeaux), insieme a un impianto pilota all'avanguardia a Nersac, in Francia (Nouvelle Aquitaine). La nostra prima Gigafactory è in costruzione a Billy-Berclau Douvrin, Hauts-de-France. Poi c'è il nostro nuovo Centro di Ingegneria Applicata e una seconda Gigafactory agli ioni di litio prevista in Germania per il 2025. E abbiamo annunciato una nuova Gigafactory a Termoli in Italia (soggetta a ulteriori conferme). Si tratta di un investimento complessivo di 7 miliardi di euro, ed è solo l'inizio. Stiamo mettendo radici a lungo termine in tutto il mondo, assicurandoci una rete globale di collaboratori di R&S, partner industriali e fornitori.