27th Mar 2023
ALL ABOUT BATTERIES
Harnessing the power of data for ACC: A view on ACC's Data Management Strategy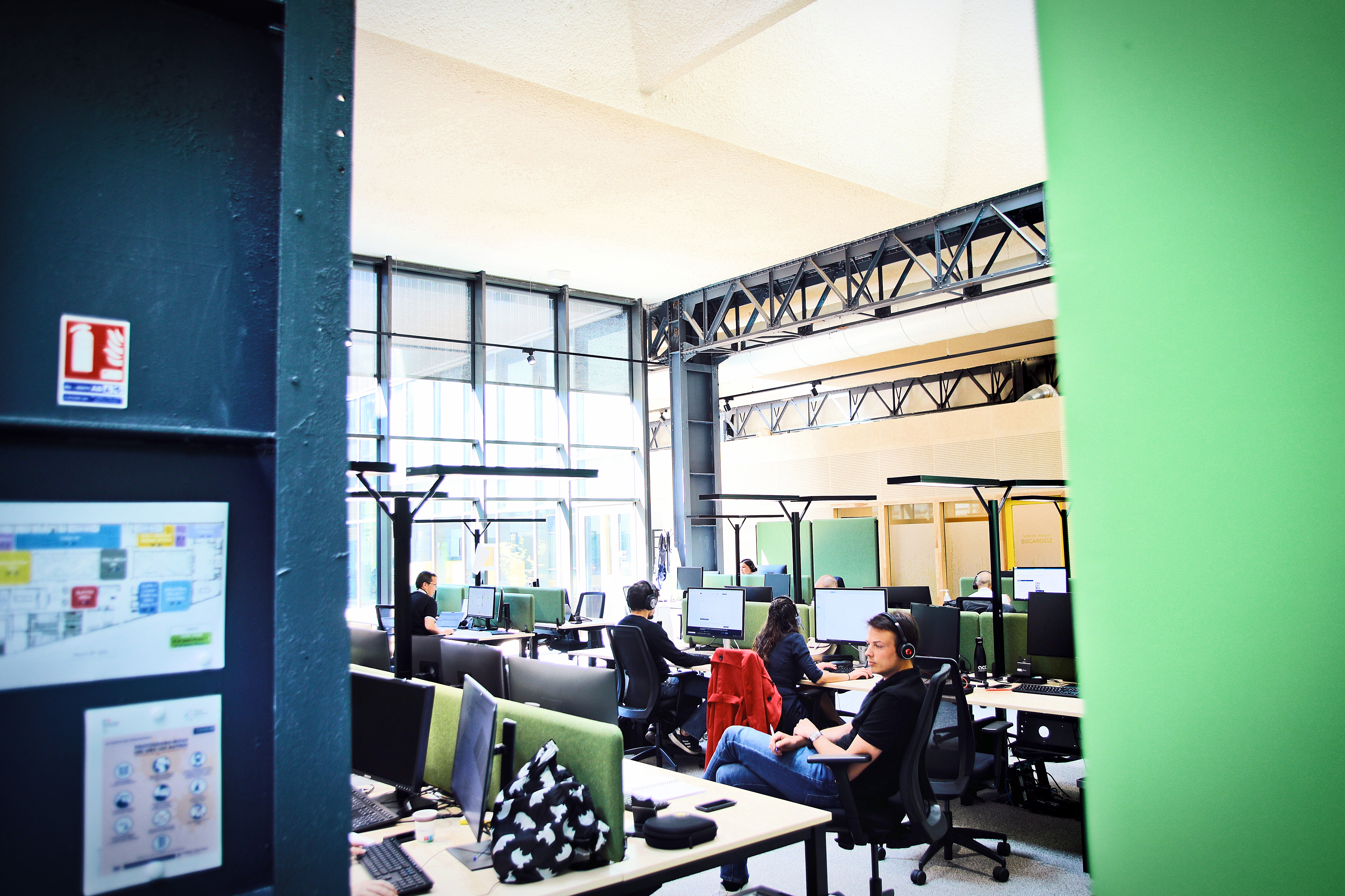 In the beginning, there were resources. Resources to plan, to acquire, to store, to use. Finances to manage, people to manage, inventories to keep up to date, machines to optimise, time to maximise.
For each resource - and there are many at ACC! - a bundle of data. The data. A wealth of knowledge and information.  Information that it is useful to capture, classify and analyse to create value. The more information we know, the better we understand how a system works, its strengths and weaknesses, the better we can optimise it.
Data is as essential to our organisation as the resource itself. Indeed, if we own a resource - a machine for example - but we do not know any data about it - its status, its production capacity, its weaknesses, the frequency of maintenance it requires for example - it is impossible for us to optimise its use, plan its management, anticipate its end of life, etc. We are moving forward in the dark. 
In this sense, data represents one of the most valuable assets of a company. And even more so for a young company like ACC, whose mission is to accelerate sustainable mobility and make it accessible to as many people as possible. To succeed, we have a duty to produce faster, more efficiently, at lower cost and with performance at least equal to that of our Asian competitors. And in this race for performance, data is one of our most precious assets.
Data Management at ACC: what are the challenges and benefits?
Let's get back to the essence of our raison d'être. ACC, a young battery start-up, is entering an already highly competitive technological market. Our competitors are battery behemoths with years of experience, optimised production processes, and highly advanced R&D teams with considerable resources.
To win the battery battle on our territory, we must regain our lead over our competitors. And this means, among other things:
Operational excellence: strong, documented processes and data-driven decisions (i.e. objective decisions based on reliable data) 
Business processes are one of the main drivers of operational excellence. To meet the standards our customers demand, we need to have relevance and a deep understanding of our end-to-end processes.  ​​​​​​​
​​​​​​​​​​​​​​As we roll out our Gigafactories, ramp up our production lines or implement a continuous improvement process, the data generated by our equipment and our Manufacturing Execution System (MES) will allow us to see the bottlenecks, react to drifts or perform analysis for product quality.​​​​​​​
Thanks to business intelligence and the use of this data, we can detect weak signals or influential parameters that would be undetectable without the help of algorithms.  
High-performance, safe products, produced quickly and at low cost.
We work on highly technological products that are constantly evolving.
Product Lifecycle Management (PLM) brings products to market faster by bringing together all product data throughout the lifecycle in one place, facilitating interdisciplinary collaboration - and thus agility.
Again, by using design, manufacturing and test data, we are able to project calculations and make behavioural predictions, reduce testing phases and accelerate development time. For ACC, which currently has little or no feedback on its products, these projections are essential.  
An efficient and transparent supply chain 
We recently explained to you how important it is for ACC to have a resilient and transparent supply chain. In this sector too, Big Data is a considerable asset.
Upstream, by having good traceability of our product sourcing data, we can control our social and environmental requirements, optimise transport costs, or the flow of goods and their availability.
Downstream, data management allows for greater profitability, for example by optimising delivery times with real time data, faster and lighter carbon footprint routes, etc. Better informed, we can offer transparent information to our customers and partners.  
Informed financial decisions
Better data management also allows us to consolidate financial information, comply with accounting rules and laws specific to our field and structure, and produce detailed financial reports for our investors.
Legislation requires us to know and manage our data according to specific rules. For example, the General Data Protection Regulation requires us to control the personal data circulating in our systems, and the battery passport that is being prepared for January 2026 will require us to provide a certain amount of data generated by our activity to strengthen the internal market, promote a circular economy, and reduce the environmental and social impact of batteries at all stages of their life cycle.
​​​​​​
The very fact that we are required by law to manage and share our data is proof of its value.
These examples are not exhaustive and all ACC business units can potentially benefit from a good data management strategy. The sky is the limit !