30th Jun 2022
ALL ABOUT BATTERIES
Our gigafactories will be producing 40 GWh each by 2030. But how much power does that represent? [Infographics]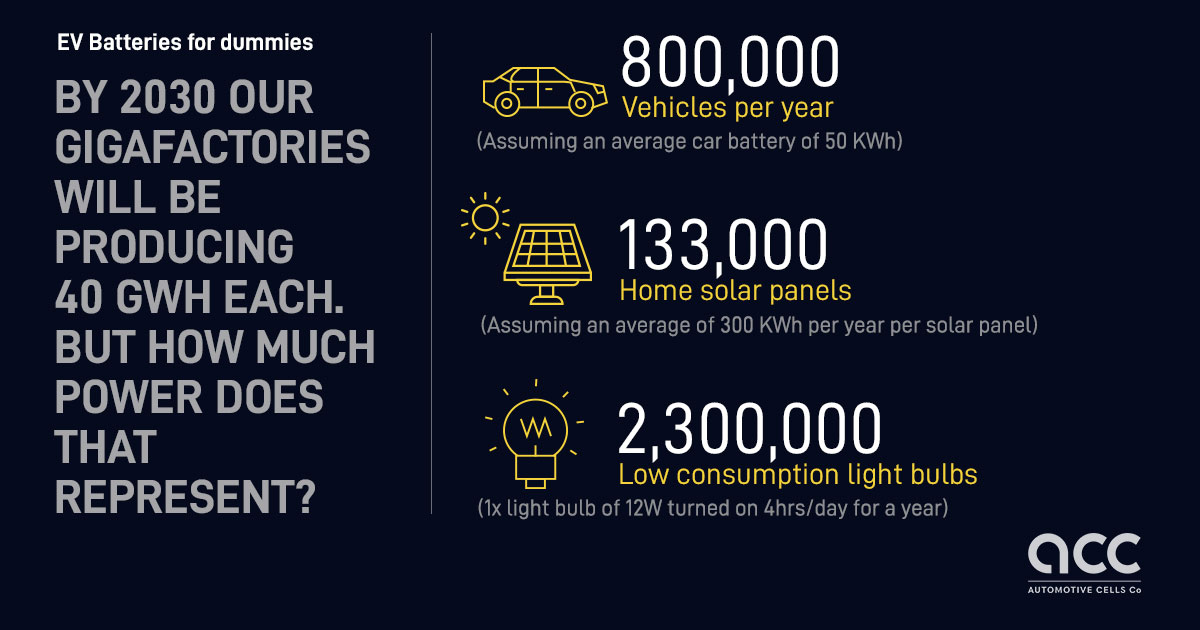 Our gigafactories will be producing 40 GWh each by 2030 for a total of 120 GWh. But what does GigaWatt Hours (GWh) means? How much power does that represent?
A MegaWatt is a unit of power used to talk about production: it indicates an energy production capacity (counted in MWh) per unit of time.  In France for example, at the end of 2020, the total energy production, all existing resources combined, represented 500.1 TWh (million 500 100 GWh). 1 GWh represents one billion Wh or one million KWh. A GWh is equivalent to a steady power of one billion kilowatt running for one hour.
In other words, each one of our gigafactory will be capable of producing the equivalent of 40 billion KWh. Wow, you may say, but... so what?
To help you put this number in perspective, we've compared 1 GWh to things that are part of our daily lives.