25th Mar 2022
GIGAFACTORY PROJECT TERMOLI
ACC announces the opening of a 3rd Gigafactory in Termoli, Italy.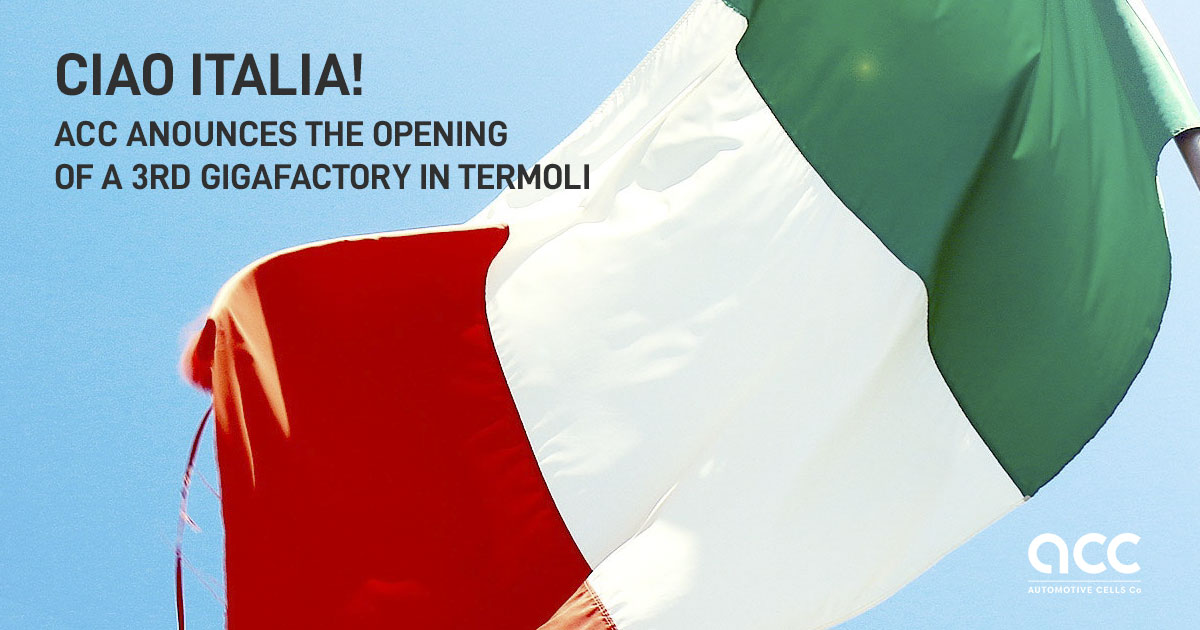 Ciao Italia!
The arrival of Mercedes comes with another great announcement! ACC will be opening its 3rd Gigafactory in Termoli, on the south Adriatic coast of Italy, in the province of Campobasso.
Mercedes's entry as a shareholder to ACC comes with significant ambitions in terms of electric vehicle development, which has prompted us to increase the production capacity of our manufacturing lines to meet the needs of our customers.
We will increase the nominal production capacity per block of the 2 Gigafactories planned at Billy-Berclau/Douvrin to 13.4 GWh per block by optimizing the use of the available surface initially planned for the plant. Both factories will ultimately produce 40 GWh per year.
But to go as fast as the electrification rollout and fulfil the needs of the LEV Market, we needed to go further, and Italy seemed the perfect opportunity to extend ACC's coverage of the European market.
Our love for the Dolce Vita wasn't the main reason that led us to drop our suitcases in Termoli. After studying our options, we took up Stellantis on their suggestion to develop the new facility in Termoli, in the region of Molise, on the site of the FCA production plant that was established in 1972 and specialized in the production of motors and transmissions. Similarly to Douvrin Billy Berclau and Kaiserslautern, ACC pursues its brown-field approach supporting the conversion of existing industrial sites, thus limiting its environmental impact.
The new plant will take up an area of 1.2 million square metres and will produce 40 GWh as in Germany & France. Discussions between ACC and the Italian authorities will continue in the coming months but the factory should employ about 2,000 workers by 2030, as in Billy-Berclau Douvrin and Kaiserslautern. This figure depends on ACC's future competitiveness and the level of the European automotive market.
Join us to celebrate as we sip an Aperol!