8th Dec 2022
LIFE IN KAISERSLAUTERN
The construction of ACC's battery cell plant on the Opel site is progressing.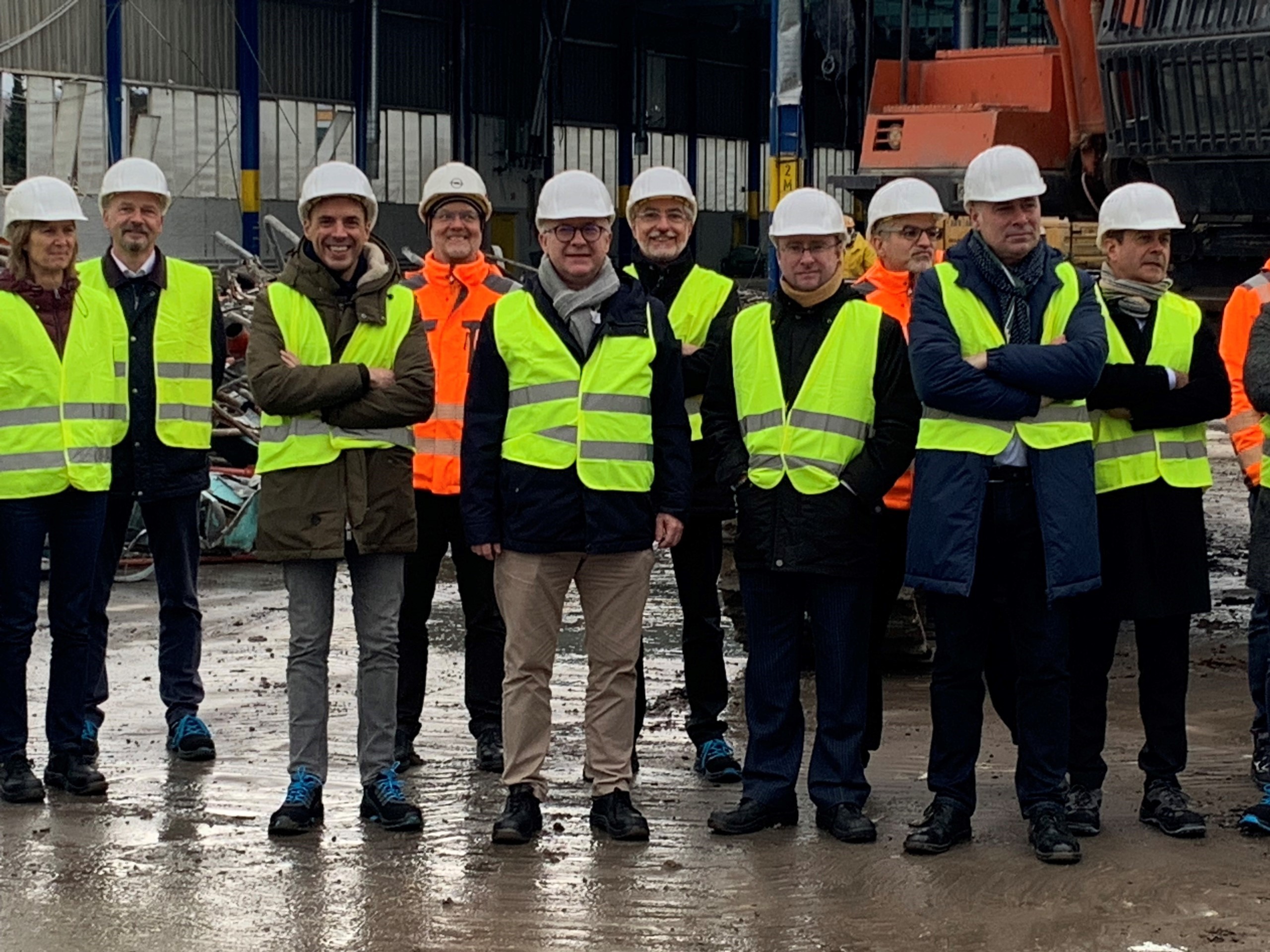 Gundula Zilm
07.12.2022 
This article was originally published in German in the Rheinpfalz magazine. You can find it online here.
The construction of the ACC battery cell plant on the Opel site is progressing. Ambitiously planned, they are on time, announced the head of the ACC group from France during his visit to Kaiserslautern. But there are still some difficulties to overcome.
While in the rooms of the ACC (Automotive Cells Company) in the rented corridor at Opel behind the factory gate everything is quietly busy, next door there is a lot of rumbling. The no longer used Opel workshop is currently being demolished.
In 2025, the production of car battery cells is scheduled to start at the Opel site in Lauter. By 2030, there should be a total of three blocks in which battery cells with an annual capacity of 40 gigawatt hours are to be built; According to Peter Winternheimer, who is setting up and managing the German ACC location, around 500,000 to 800,000 vehicles can be equipped with this.
At the end of 2018, Jean-Baptiste Pernot, as COO (Chief Operating Officer) responsible for the operative business of ACC, was in Kaiserslautern for the first and so far only time, "even before ACC was created", now he wanted to see the progress. In addition to the Lauter plant, he is also responsible for setting up the plant in northern France, which is scheduled to start up in 2024, and that in central Italy, with production planned for late 2025 and early 2026. Parent company Stellantis, Mercedes and the TotalEnergies subsidiary Saft.
Personnel search will still be challenging
One of the major challenges in all three countries is recruiting trained staff, Pernot confirms. In the past few weeks, the tribe in Kaiserslautern has grown to just 20, by the start of 2025 there should be around 700 and by 2030 finally 2000, according to the plan. "We're still getting good applications, but it will become increasingly difficult as the number increases," predicts Winternheimer. ACC receives support from both the Ministry of Labor and the Employment Agency. 436 million euros in funding from the state and federal government are already guaranteed for the construction.
The first step would require around 500 skilled workers and around 200 engineers. "We will not only hire people and also take them on from Stellantis, but also train them ourselves," explains the COO. For this purpose, the young people would also be sent to France at times, to the pilot plant or the first production site, and a separate training workshop is also to be set up.
The production of battery cells is still so young in Europe that "a completely new apprenticeship could be created," Winternheimer does not rule out. Asia, on the other hand, is far ahead of Europe when it comes to battery production, with around 85 percent coming from there; a key goal of ACC is to break free from this addiction. "However, we don't want to copy Asian products, we want to improve them," says Pernot. "Because we can only be competitive if we are better."
Environmentally friendly and looking at working conditions
ACC can and wants to stand out from Asia in terms of production conditions and environmental compatibility. "For example, we pay more attention to safety," says Pernot, "and we want good working conditions even when mining the raw materials," he says, dismissing an often-criticized field in battery production. The overall CO2 footprint is said to be significantly smaller than is often the case in Asia.
Due to the current energy crisis, ACC is already forced to keep the consumption of energy as low as possible or to obtain it from renewable sources. Because "battery cell production is much more energy-intensive than car production," emphasizes Pernot. A partnership with Siemens that has just been concluded is intended to help improve energy efficiency; ACC also cooperates with a Fraunhofer Institute and a number of other – also Asian – partners.
The proportion of gas is increasingly being reduced; as energy sources they want to use the whole range from wind and solar to geothermal energy and biomass. "If the price of electricity remains so high, this is a risk for the investment!" Pernot does not hide. Because the costs are not only increasing in production, this could also have an effect on the customer with restraint.
Another stumbling block is the multi-billion dollar inflation-reducing subsidy program signed by US President Joe Biden in August, which the US is using to promote domestic sustainable technologies – and which is making life harder for European manufacturers. "We cannot blame the USA for supporting its own economy," Pernot said diplomatically, "but it can lead to unfair competition." Either an agreement must be found between the USA and Europe, "or Europe will do the same", is his sober conclusion.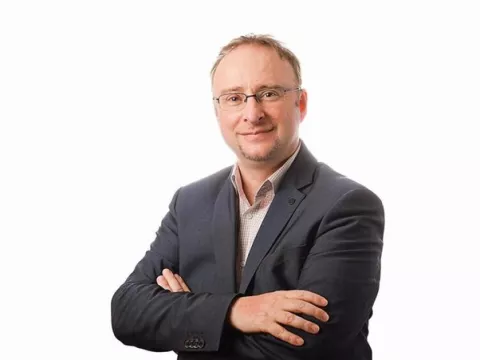 Jean-Baptiste Pernot, COO of ACC.